We enjoyed hosting Mailbox Monday in August. Remember to head to Kristen's at BookNAround for the September Mailbox Monday link-up.
I had a nice book week with different types of books coming into the house in a few different ways.
Purchased:
The Fault in Our Stars — My daughter has been wanting to read John Green, and when I reviewed the audiobook, I said that I thought I might let her read it when she was in high school. Well, she is now — barely — so I let her listen. I bought her the book at her request, because she thinks she'd like to use a portion of it for a Speech tournament.
Romeo and Juliet (Folger Shakespeare Library) — For the high schooler's required reading for this year. I scored this for under $3 at Half-Price books (and  got an additional 20% off on Thursday for their Labor Day sale).
My Dog's a Scaredy-Cat (Hank Zipzer) — I bought this one for Kyle, my 3rd grader, on the same bookstore visit. However, when I got it home, I discovered that he had purchased this one when we was out with Dad and Grandpa the week before, so I guess I'll try to return it.
Review copies received: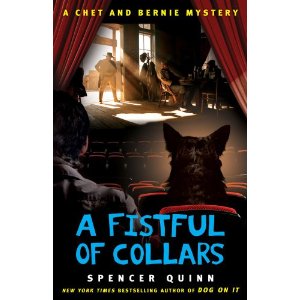 A Fistful of Collars: A Chet and Bernie Mystery — I'm not a total mystery buff, but whenever I do read them, I usually enjoy them. I do love dogs, so I do believe I'll give this unsolicited copy a try.
Charity and Its Fruits: Living in the Light of God's Love by Johnathan Edwards and edited by Kyle Idleman — I got this from Amazon Vine. It's not light reading, and it's a pretty big chunk of a book. It will be interesting to see if Kyle Idleman's contribution is obvious. I really enjoyed his book, Not a Fan: Becoming a Completely Committed Follower of Jesus, in which he gave a great defense of doctrine with a very humorous spin.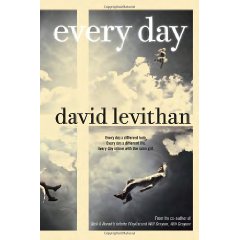 Every Day by David Levithan — This YA book looks like something both Amanda and I would enjoy. Another Vine selection.
Audiobooks:
A Walk on the Beach: Tales of Wisdom from an Unconventional Woman by Joan Anderson — I read her first memoir, A Year by the Sea: Thoughts of an Unfinished Woman earlier this year, so when I saw that Brilliance had released both on audio recently, I decided to give this one a
try. I really enjoy memoir on audio, so hopefully this will be a good way to enjoy it.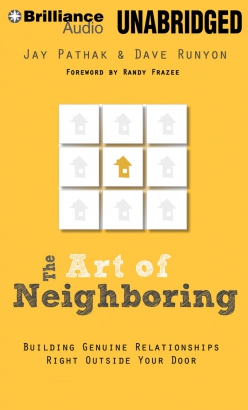 The Art of Neighboring: Building Genuine Relationships Right Outside Your Door — probably easier to read/listen to than to actually do, but we'll see
Charlie Joe Jackson's Guide to Extra Credit — I listened to Charlie Joe Jackson's Guide to Not Reading on audiobook last year. Not only did I love Charlie Joe Jackson — which surprised me, because I don't usually go for the "bad boys of kidlit" — but I really enjoyed the audio version, so getting this one in this format was a no-brainer.

We love connecting with other booklovers. If you feel the same, Subscribe to our feed. Follow us @5M4B on Twitter or on Facebook, and check out our current giveaways to feed your mailbox over the next month or so!
We are also always looking for guest posts for our "On Reading" column. Anything goes, as long as it's about reading. Look at some of our past posts to see what it's all about. Email 5minutesforbooks AT gmail DOT com for more info.