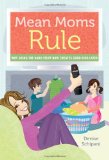 Few things carry as much emotional weight as parenting choices. Remember, before you had kids, how easy it was to tell at a glance if parents were making good choices? I miss those carefree days, now that I have teens. I think of myself as pretty secure in my own decisions, although I can still be thrown for a loop by an off-hand comment, I must admit.
When my kids were little, during the intense parenting years, I stood out a bit in my SE Portland neighbourhood. I was unalarmed if they fell from swings, or if I heard cries—I would make sure they were mobile and not bleeding, then figured if there was a problem they'd come to me. I let my kids cry it out, for a few minutes anyway, before rushing from my bed in the middle of the night. Part of this was necessity—my oldest was 20 months when the twins were born, which meant I had 3 under 2, 3 in diapers, 3 who still wanted/needed to be carried. But part was philosophy. I believe with all my heart that kids benefit in the long run from a little benign neglect. Since the world doesn't revolve around them, they'll be happier and healthier the sooner they realize that, and their parents will be happier and healthier too. Did this work? If I'd kept a record, I'd have a bulging file of compliments from teachers, random strangers in restaurants, and others. And they've never lacked self-esteem—if anything, sometimes they have too much.
Denise Schipani would agree. I stumbled on her blog some time ago and knew I'd found a kindred spirit. The mother of 2 young boys, she's not afraid to say "no" when necessary, to take time for herself, to be "old-fashioned" and firm because she's looking at the big picture. Her book's title, Mean Moms Rule: Why Doing the Hard Stuff Now Creates Good Kids Later
says it all. Although part of me is sad that such a book needs to be written, it does. Spending an afternoon at your local mall or playground will confirm this for you. This is an excellent parenting book, balanced and thoughtful and full of really good advice.
Chapter titles include:
Start As You Mean to Go On
Take (or Take Back) Control
Say No. Smile. Don't Apologize. Repeat as Necessary
Teach Life Skills. If Not You, Who?
Prepare Them for the World (Not the World for Them)
"I've chosen to be the kind of mother I feel is best, and that kind of mother is mean," she said. Of course she is using the word "mean" somewhat ironically; to her, mean is saying no to candy before mealtimes, no to a meal of Kraft mac n cheese when she's prepared something else, teaching your child that not every birthday party means he or she gets a present, teaching him or her to treat others with respect. Written with humour and warmth, Mean Moms Rule
is chock-full of practical advice, and gives hope to those who may be finding parenting overwhelming because they believe they are supposed to be subsumed by their children, and who may be finding they don't even like their own children very much. Mean Moms Rule
is an excellent resource, and I'm glad Schipani has gotten it out there.
Elizabeth is now mum to 3 teens, and she has to admit that they are mostly delightful. She sometimes overdoes the "mean mom" bit though. Read more at her blog Planet Nomad.