One of the things I've noticed since returning to the States after spending 10 years overseas is the increasing diversity of the population in general and of reading material in particular. This is such a positive trend and I'm really happy about it; in raising our kids to be aware of the world around them, we prepare them better to be a part of an increasingly globalized society.
Part of the way we do this is to expose our children early on to myths and fables from other countries, which can help introduce them to how other people approach the world. Spanish publisher Cuento de Luz has just released 5 picture books in both English and Spanish, translated from Spanish, or in one case, from Finnish.
I love picture books in general, because so many of them have gorgeous illustrations. These 5 are no exception. From swirling watercolors to collages of words and textures, each book comes to life through the fantastic interpretation of the artist.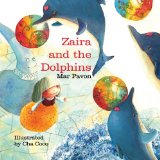 Zaira and the Dolphins
Zaira is a small girl with a huge imagination. She even sees dolphins in the fountain in the village square, and takes her imaginary best friend, imaginary twin sister, and imaginary boy friend to show the fantastic creatures leaping and dancing in the air. The other children mock her, but that doesn't stop her, until one day, the fountain is empty. A fairy appears and tells her if she'll be good, the dolphins will again appear for her. What follows is a delightful description of Zaira searching for them in her sink, toilet, watering can, and even mop bucket. Of course they eventually appear again. A heart-warming tale of the power of imagination to bring joy.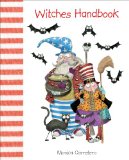 Witches Handbook
: A brother and sister are finally invited to visit their mysterious aunt, whose letters are delivered by crow's beak. She tells them she is the last witch and is moving on to a better life, but first she wants to show them the Witches' Handbook. This includes descriptions of famous witches, from Macbeth's 3 Weird Sisters to fairy tale witches from Snow White, Sleeping Beauty and Hansel and Gretel, to unknown witches such as Witchy San, a Japanese witch who appears when you are taking a multiple choice exam and mixes you up, or Malodorous Love, whose potions cause bad breath and embarrassing stomach noises. It also includes easy ways to spot a witch (try to hug and kiss her and she will run away because she is wicked and her heart is very small), styles of broom handling, and a recipe for a spell-breaking pancake.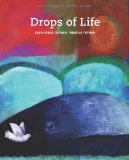 Drops of Life
: this fable is perfect for your Earth Day celebrations. An owl and a dove need each other to return to Africa, and a whale provides them an island to rest on as they travel. Different animals bring seeds to plant to return greenery to the desert, but it takes a child to bring water from the well. The point is that we all need each other to survive. Drops of Life is also a children's play, and has been performed in over 80 countries. It's put out by ENO (Environment Online)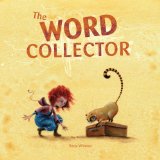 The Word Collector
: Luna lives high in the sky and collects words like other people collect stamps. She uses her words to sow peace, joy, friendship and happiness in the lives of others. This book is a delight to read, because the words on the page are arranged as if collected, and the illustrations are fantastic.
Story of a Cockroach
: I lived in the Sahara desert for years, where I was first introduced to the concept of living with roaches in my house, and I must admit I developed a deep-seated hatred for them. So I opened up this story with much trepidation, only to be won over by a delightful story about a cockroach who is content with her lot. She is, at one point, turned by a fairy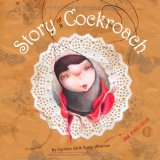 into a princess and then a rich girl, and she finds both lives too filled with boring protocol and paparazzi. As a cockroach, she saves the lives of her human family when she sees the confused grandmother add ant poison by mistake to the soup, and she dives in and drowns, knowing they'll then throw away the soup. Slyly humorous and heart-warming.

Elizabeth enjoys a good picture book as much as the next person, although she usually spends her time reading stuff more appropriate for her age category. Learn more at her blog Planet Nomad.