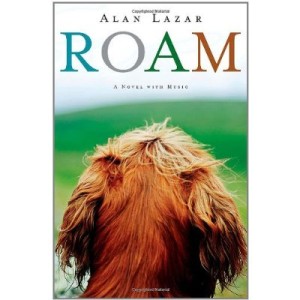 When you think of a book written from a dog's POV, you likely think of the very popular The Art of Racing in the Rain. It's true that Alan Lazar's Roam did make me think of that very popular book at first. And it seemed a bit derivative at first, but obviously using a type of narrator isn't a technique that one author can appropriate, be it a child, a man, a gorilla, or a dog.
Roam is Nelson's story. We follow Nelson from his non-pedigreed birth at a dog breeder's farm, to his first owner (and Great Love), to his many years of roaming after he gets out of the backyard fence one day. His life as a stray is sad, but is also written in a way to make the reader feel empathy for the displaced dogs out there.
If you aren't a dog lover, I can't imagine that you'd connect very well with this book, but if you understand the important relationships between dogs and people, then your heart will go out to Nelson's struggles and triumphs, and you'll understand the people whose lives he enriches along the way.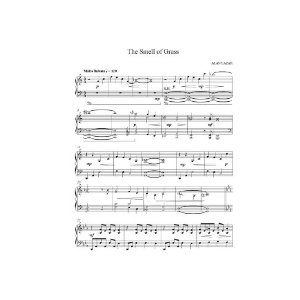 Perhaps the most unique thing about this book is not the narrator or the story, but that it's billed as a "novel with music." There are QR codes throughout the book (about 7 in all) linked to songs inspired by the book. You can also listen to those on Alan Lazar's website. Lazar has scored TV shows and movies, so this is not a random sort of connection. I don't know if that added anything to my reading of the book, but the songs are nice, and I certainly appreciate the importance of a musical score in a movie or TV show.
Jennifer Donovan lives with her family in Houston, Texas — a husband, a daughter, a son, and a shelter dog (the 2nd she's owned). She blogs at Snapshot about any or all of them when the mood strikes.