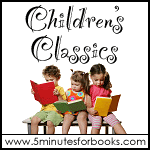 Time again! Man, these things just sneak up on you before you know it, don't they? I can't believe how quickly time is flying. At the same time, should I really be surprised? At any rate, this month we're here to talk about the lovely Beatrix Potter.
Which of her stories is your favorite? Is there a particular illustration of hers that is meaningful to you in some way? Have you seen the movie Miss Potter
? Have you had the privilege and pleasure of visiting any of Potter's stomping grounds? All of these subjects are fair game for the carnival this month!
I cannot rest, I must draw, however poor the result, and when I have a bad time come over me it is a stronger desire than ever. [Beatrix Potter – Journals]
What do you do? Write up a post on your blog or website talking about Beatrix Potter. Then come back over here and add the specific link to our Mr. Linky. We'll hop around and visit the participants and we encourage you to visit each other as well! Go forth! Inform! Have fun! Learn.
Don't forget – in April we will take a look at various dog stories (i.e., Where the Red Fern Grows, Old Yeller, etc.). See you back here for another Children's Classics Carnival on April 14th!
Carrie comes by her book obsession honestly, having descended from a long line of bibliophiles. She blogs about books regularly at Reading to Know.