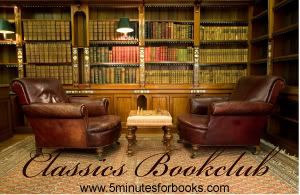 Should I admit that all didn't go as planned, or try to bluff?
I'm not really a bluffer, so I'll first say straight off that I did not read the entire play of William Shakespeare's Hamlet. But do I consider the whole effort a failure? No, and here's why:
The plays of Shakespeare are still read today — four-hundred years later. It's not only because of the quality of the writing, or the fact that they are still performed as drama (and new productions and movies are still produced), but because of the strong themes: love, jealousy, revenge, sorrow as good versus evil battles out (but who is good? who is evil?). So, while I didn't read the play, I experienced the theme.
To me, Hamlet is about lost chances, and the literally life and death permanent consequences of bad decisions (planned or unplanned). It's about personalities — how good qualities such as compassion and self-sacrificing love can lead to very dire consequences taken to the extreme.
Hamlet is a tragedy, but there are moments of humor in it, and watching it on screen (which I will explore fully in Thursday's Books on Screen column) made it easier to pick up on the humor in delivery — not only in intentional comedic moments, but in the madness of Hamlet himself.
Several resources helped me:
What about you? Did you fare any better? I posted some thought-starting questions in the Classics Preview, but you can link up whatever you would like in your review. And like me, don't be afraid to admit failure, if that's the case. If you didn't finish it, why? And in spite of the fact that you didn't finish it, did you learn anything? Are you done with Shakespeare for good?
In answer to that last question, I am not done with Shakespeare. In fact, I think that even though I "failed" in reading the play, it has increased my interest in Shakespeare, and I think that after being more aware of the intricacies of the plot, and more familiar with the characters, I might pick it up again, but I will certainly read more of the tales from Charles and Mary Lamb, and probably watch some more Branagh movies as well.
Managing Editor Jennifer Donovan is a contributing editor at 5 Minutes for Mom. She blogs at Snapshot about daily life with her tween daughter and preschool son.

We are almost at the end of our published schedule for Classics Bookclub. Please take note of our titles for the next two months, and leave a comment here if you have a suggestion for future books.
February 3: I Know Why the Caged Bird Sings by Maya Angelou

March 3: Les Miserables by Victor Hugo — You are welcome to read all 1488 pages of an unabridged version, or you can check out a "shortened" version such as the one that I ordered, Les Miserables (Enriched Classics). I also ordered Les Miserables (A Stepping Stone Book) which is child-friendly in content and length, and I'm going to try to get Amanda (age 10) to read along as well.
But now it's your turn! Link up your thoughts about William Shakespeare's Hamlet.