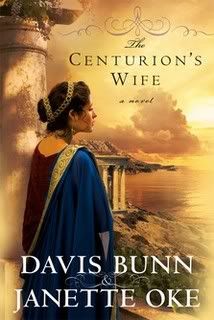 The Centurion's Wife
is the first book in the Acts of Faith series.
While reading it, I couldn't help but think of Francine Rivers' Mark of the Lion series, which is also set in the first century during the early years of Christianity. If you enjoyed that series I recommend The Centurion's Wife
to you.
I look forward to following Leah and Alban in future books. While author Davis Bunn is new to me, I have enjoyed Janette Oke's books in the past, and I am excited to see how the story unfolds as Mrs. Oke explores a Biblical setting for the first time.
Read my full review (and enter to win a copy for yourself) today over at 5 Minutes for Mom.
Lauren is a wife, a mother of two, and an avid reader. She blogs at Baseballs and Bows.