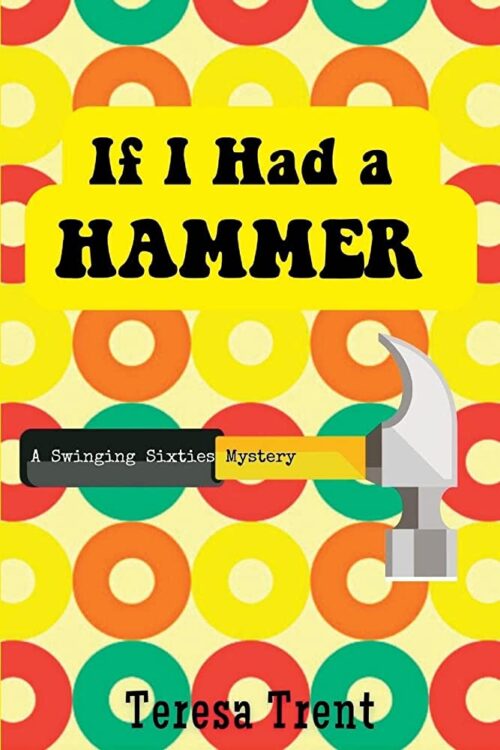 It's 1963 and President Kennedy is coming to Dallas! Dot Morgan and her cousin Ellie manage to get front row positions to watch the presidential motorcade roll down the street, only to watch in horror as the president is assassinated. The trauma from that event affects each of them moving forward through the rest of the year.
Dot has just graduated from secretarial college, but she's quickly growing disenchanted with life as a secretary. Her boss is mean, accusatory, and belittling. Other workers harass her. Her good friend Maria has finished police academy but is having a hard time being accepted by the men of the force. Meanwhile Ellie was engaged to her long-time love and has her own successful dressmaking business, but since the assassination, she can't seem to enjoy life anymore. She just drifts further away.
On top of that, Dot finds herself embroiled in a murder mystery involving the stepbrother of her boss, a sweet man who treated her with respect and who was married to Dot's friend Maria's sister-in-law. Although her interest in the case is ridiculed by almost everyone, there's one man who supports her, a local journalist who's very attractive. When Dot finds a bone at a dig site, she's soon facing more than disinterest. She may be in danger.
The title for If I Had a Hammer plays upon the famous 60s song as well as Dot's job at a construction company. It's a fun light read, with a lot of information to take the reader back to the 60s–no matter if you remember them, or if this book shows you what life was like. Recommended
Author Bio:
Teresa Trent is the author of over 15 books. She started writing cozy mysteries with the Pecan Bayou and Piney Woods Mystery Series. She sets her stories in different geographical areas of Texas and The Swinging Sixties historical series is set just north of Dallas, starting in 1962. She is also the author of several short stories that have appeared in a host of anthologies. Teresa publishes the blog and podcast, Books to the Ceiling at https://teresatrent.blogwhere she loves to read the book excerpts of other writers and share in the writing community. Teresa is a member of Sisters in Crime and lives in Houston, Texas with her husband and son.