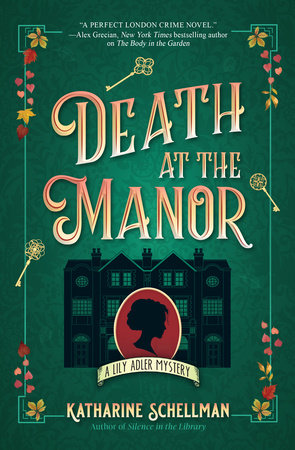 Lily Adler has successfully solved two mysteries already, and she's not looking for a third when she goes for dinner with the handsome Matthew Spencer, a widower who has a home near her aunt's in the country, where she has come for a visit with her friends. At dinner, they hear tales of a haunted house nearby. The family has a terrible time keeping servants because of the Grey Lady who floats ethereally through the halls of nearby Belleford Manor. Intrigued, Lily and her friends arrange for a visit the next day.
However, their tour, conducted by Mr Thomas Wright, is interrupted when his sister Selina discovers the body of their mother in her bedroom, which has of course been locked from the inside. Naturally, suspicion first falls upon the ghost. But there are several other suspects as well. Lily interviews staff both present and former, and begins to poke into the lives of the Wright family. But will this draw unwelcome attention to her own life?
Death at the Manor is the third Lily Adler book, and the best in my opinion. Lily is growing into herself as a character. The series, set in Regency times, would qualify as cozy mysteries, but the historical settings and the fact that they don't shy away from the realities of the time make them somewhat deep and more complex than such a categorization would normally be. It's a great read as we step into fall.
Book Links:Amazon | Barnes & Noble | Goodreads | Bookshop.org
Author Bio: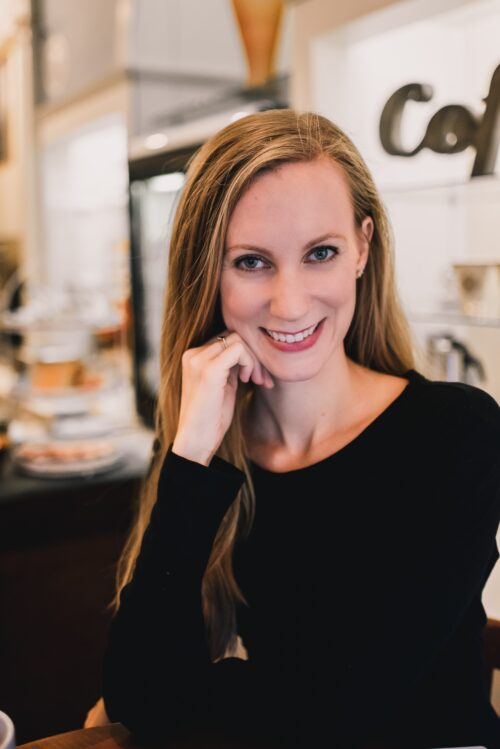 Katharine Schellman is a former actor, one-time political consultant, and now the author of the Lily Adler Mysteries and the Nightingale Mysteries. Her debut novel, The Body in the Garden, was one of Suspense Magazine's Best Books of 2020 and led to her being named one of BookPage's 16 Women to Watch in 2020. Her second novel, Silence in the Library, was praised as "worthy of Agatha Christie or Rex Stout." (Library Journal, starred review) Katharine lives and writes in the mountains of Virginia in the company of her husband, children, and the many houseplants she keeps accidentally murdering.