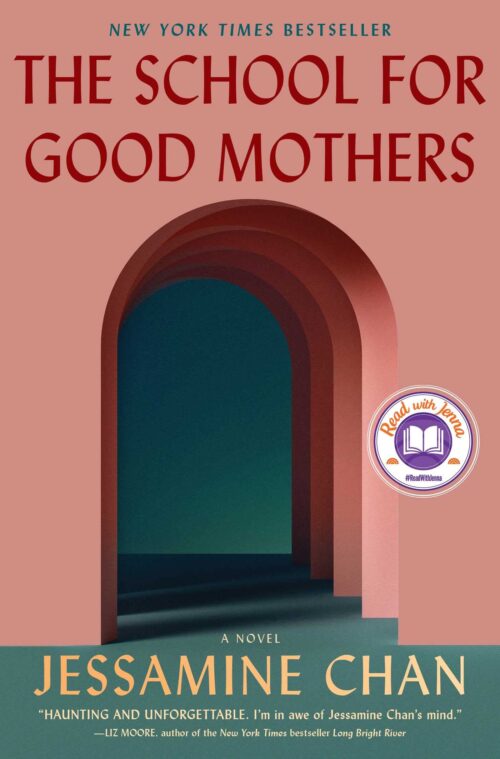 The School for Good Mothers succeeds at many things. It takes a searing look at the cult of motherhood that persists in our society, at how mothers are held to impossibly high standards, while fathers only have to exert minimal effort to garner high praise. It looks at the increased double standard that minority women face. It's a gripping story. For me, however, it ultimately overshot the mark, coming across as a fever dream of paranoia, at best a heavy-handed satire.
Frida Liu is a young mother whose life feels insurmountable. I have to tell you that she is a very sympathetic character. She's a single mother, one whose husband started an affair with a much younger woman while she was pregnant, and left her and the baby for his "one true love" when the child was tiny, although he has continued to be involved in her life. His new partner has money, so the pair of them live in a beautiful house while Frida can barely afford an apartment. She's struggling with work, lack of sleep, and a fairly deep depression, something she's wrestled with most of her life. She also lacks a support system, because she moved for her husband's work not that long before becoming pregnant. Laid on thick enough yet? Of course this poor woman is ripe for a lapse in judgement, and she makes it–leaving her toddler home alone while she runs out for an iced coffee, then stops by work to pick up some documents, then comes home to be arrested for child neglect and abandonment.
I didn't have a problem with the story up to this point. It's all too possible, and naturally she should be held accountable and receive the help she needs. However, from this moment on, Frida can never catch a break. She's held to impossible standards, including the fact that her Chinese heritage is held against her–her own parents were distant, as hard-working first generation immigrants, therefore Frida's own parenting style is suspect. She also cannot show any interest in any man, as that would be choosing him over her baby. The state examines her life minutely, and she is found wanting and labeled a "bad mother." But there is hope! Frida can attend a year-long residential program, a school to teach bad mothers to be good. Desperate, she agrees.
The School for Good Mothers is well-written and thought-provoking. However, like I said, it was too heavy-handed for me. I wanted there to be at least one person in authority who had even a tiny clue about parenting, about cultural norms, about the trauma inflicted on children by taking them from their mothers, but to no avail. Even the smallest variation from the highest of standards is unforgivable, and Frida fails again and again. A painful read, one that would have benefited from dialing it down just a little bit.