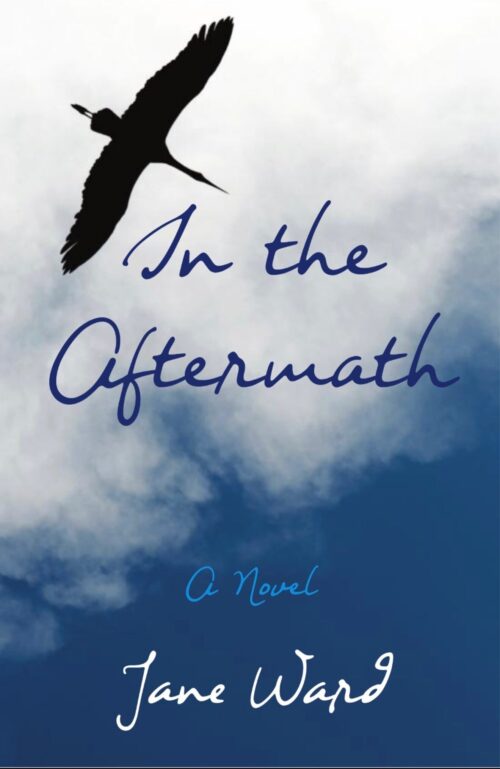 April 2008. Julia Herron–Jules to her friends–loves her life. She and her husband, David, live in a small Maine town with their middle-school aged daughter, and together they run an artisan bakery. It's Jules' dream, and she loves being the baker, going in early mornings, elbow-deep in flour, making artisan pastries and breads. David gets their daughter Rennie off to school in the mornings, their bond strong. He also handles the finances, and is the process of expanding the bakery to include a cafe.
On this particular morning, Rennie's mad at him and mad at the world. Jules, at work, notices that the contractor for the expansion has quit showing up. David has called and texted a close friend Charlie to meet him; he has something he wants to talk about, but now he's completely disappeared. All 3 are devastated when a note is found at the beach with David's clothes–he's committed suicide. In the aftermath, it's found that he carried enormous debts, keeping Jules in ignorance of this.
Two and a half years later, everyone is still dealing with the fall-out. Jules lost the bakery and now works there as a employee, frustrated by her boss' cost-cutting, lack of vision, arrogance, and misogyny. She continues to be furious at David. Charlie is still beating himself up for missing his closest friend's texts and calls. Rennie is convinced that her father's suicide was all her fault. Denise Healey, the policewoman who responded to the incident, is also beating herself up. She catches sight of Rennie at her son's high school, and the girl's palpable aura of sadness catches at Denise. Denise was going through her own trauma at the time, and she didn't handle the investigation well. Now, maybe, she has a chance at a redo. Can she find out more of what drove David to suicide? Meanwhile, the young banker who first kept approving loan after risky loan, and then finally began to call the loans in knowing it would ruin David, is struggling with his own guilt.
In the Aftermath is a thoughtful, character-driven novel. It's a novel about learning to forgive oneself, learning to move on after grief, and truly seeing those around us. I hope I haven't made it sound like a depressing novel because it isn't, although it's dealing with hard things. How we live and the choices we make have consequences for those around us, and this novel takes a long, hard look at that. Deeply depressed people may feel the world and those they love would be better off without them, but this novel proves once again that that is simply not true. I also enjoyed Jane Ward's reflective look at the world of the financial crash of 2008 as seen through the eyes of several people in one small town. Highly recommended.

Purchase Links:Amazon | Barnes & Noble | IndieBound
Author Links:website, Instagram, Facebook, and Twitter