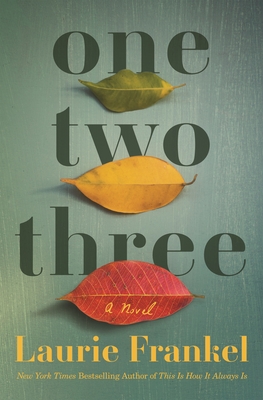 Laurie Frankel made a name for herself with This Is How It Always Is, and her latest novel, One Two Three, is just as poignant and beautifully written, tackling an equally difficult but quite different subject – what happens to a town when the water supply is contaminated.
Triplets Mab, Monday, and Mirabel are beloved by the residents of the small town of Bourne. Mab is the typical one, in the highest track in school, studying fervently for the SATs so she can get out of Bourne. Monday, second born, is quirky, literal, and somewhere on the spectrum. Maribel is wheelchair-bound and nonverbal, born with birth defects that affect her body but most definitely not her mind.
The girls live with their mother, Nora, who works multiple jobs around town to support them, but sees her main job as fighting the chemical company that poisoned the river, causing the cancer that killed her husband and many others, and the birth defects that plague the children born within the last 17 years.
When the family of the chemical company's founder moves back to Bourne, old wounds are ripped open, while also bringing first love to one or more of the triplets. The girls are determined to stop the plant from reopening, while Nora has hope that the decades-long lawsuit will finally come to fruition.
The girls refer to each other as One, Two, and Three, which is both how the chapters are titled and ordered, each told in first person. They have an understandably strong bond, fighting as sisters do but also supporting each other no matter what. I loved all three girls, and the first person POV really works well to give each their own personality.
While there's a bit of a "meddling kids" vibe at times, and Mab's excessive use of SAT words can be a bit grating, I really loved One Two Three and highly recommend this book.
Notes on the audiobook: I enjoyed the narration of One Two Three very much. Each triplet has a separate narrator and they are all fantastic. I loved that Mirabel's "voice" computer is presented as such. With a running time of almost 15 hours, it's on the longer side, but worth a listen. The audio also includes an interview with the author, explaining the inspiration for the story and other details on the characters.