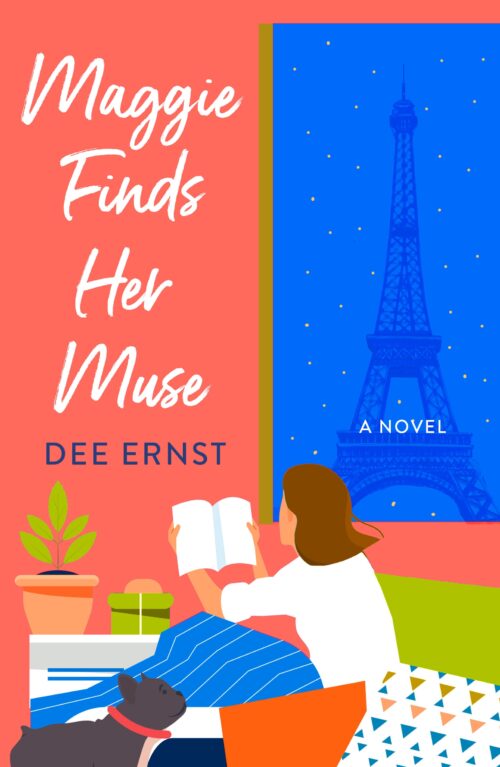 Maggie Bliss has a big problem. She's missed her deadline for the third book in her wildly popular romance trilogy. Again. And if she doesn't turn something in soon, the book will be delayed and she could lose the option to turn the books into a TV show.
So when her close friend and agent, Lee, invites her to Paris with him and his husband, she jumps at the chance for a change of scenery and the possibility of finding the one thing that will get her to sit down and write. It doesn't hurt that her daughter also lives in France, and her ex-husband, Alan, with whom she's on good terms, is there visiting. But it's Max, the son of Lee's housekeeper, that turns Maggie's head. Soon she has a dilemma – is Alan what her heart desires? Or is Max the one she really wants?
Maggie Finds Her Muse is a fun look into the writing process of an author with a lot on the line. I loved the descriptions of Paris, from the food to the museums to the people, even if they do look down their noses at Maggie at times. The love triangle is a bit predictable, and of course there are some romance tropes thrown in, but Maggie's friends call her on her behavior in a rather hilariously meta fashion.
If you're looking for fun, easy read for a summer day, then Maggie Finds Her Muse fits the bill.