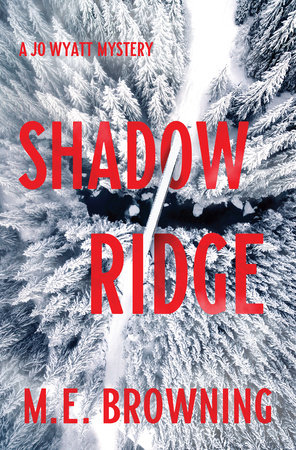 Quinn Kirkwood is a prickly individual. Life hasn't been easy for her, and she's not shy about giving as good as she gets. So when she calls in a dead body and then reports death threats that seem to be coming from her own computer, Detective Jo Wyatt is suspicious.
The dead man, Tye Horton, apparently committed suicide, and it should have been an open and shut case. But the more Jo learns about Tye, Quinn, and 2 others, all students at the local liberal arts college, all intensely into gaming both as players and creators, the more the connections seem too coincidental to ignore.
I really enjoyed reading Shadow Ridge. The writing is taut, the characters well developed, and the plot gripping. Jo is a likable character that manages to carve out her own personality without falling into the stereotype of a woman-trying-to-make-it-in-a-mans-world, although she faces plenty of opposition. Minor characters such as the DA and his wife and daughter are fleshed out just enough to make them realistic. The setting, in a snowy winter in a small mountain town in Colorado, adds depth and color. Highly recommended. I'm happy to note this is the first in what I hope will be a long series.
Purchase Links:Amazon | Barnes & Noble | Penguin Random House | Goodreads
Author Bio: M.E. BROWNING served twenty-two years in law enforcement and retired as a captain before turning to a life of crime fiction. Writing as Micki Browning, she penned the Agatha-nominated and award-winning Mer Cavallo mysteries, and her short stories and nonfiction have appeared in anthologies, mystery and diving magazines, and textbooks. As M.E. Browning, she recently began a new series of Jo Wyatt mysteries with Shadow Ridge (October 2020).