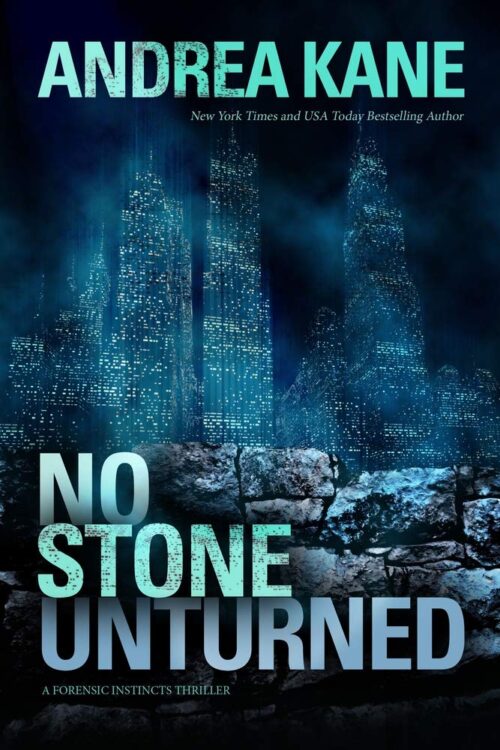 Fiona MacKay designs jewelry–intricate designs based on her Irish heritage that incorporate elements of Celtic art in precious stones and metals. Her great-grandparents emigrated to New York in the 1920s and left a treasure for Fiona–twelve tapestries, handwoven by her great-grandmother, that contain mystical symbols and seem to tell a story, if only that could be interpreted.
Fiona turns for help to Rose Flaherty, an elderly antiquities dealer who also is an expert on all things related to ancient Celts. If she doesn't know herself, she has a vast network of those who will. But when Fiona comes to the meeting in which Rose was planning to reveal the interpretation of a key part of the tapestry, she finds Rose lying dead. The police say its murder. Soon after that, Fiona's townhouse is ransacked.
Fiona turns for help to her big brother Ryan, who works for a firm called FI–Forensics Institute. They employ various experts in law enforcement and detective work, from a "claircognizant" named, appropriately enough, Claire, to former FBI people. Ryan himself is a tech person who's put together an AI program called Yoda that can do wonders. Together they work against time to track down Rose's killer, figure out his motive, and solve the mystery of the tapestries.
Meanwhile, there's another person who's very upset about Rose's death, a fellow Irishmen named Niall Dempsey. At least that's his current name. The reader soon learns that Niall is a former IRA sniper who's still wanted in his home country. Niall is a very evil person, and he's got designs on those tapestries. But Niall himself doesn't know who killed Rose, only that his old nemesis from IRA days seems to have come to town.
No Stone Unturned is a fun read. FI employs only young, beautiful people with amazing talents and maverick hearts, and you're sure it will all work out in the end, but it's an enjoyable ride. The villains are truly villainous, and the good guys are very sympathetic and highly skilled. Apparently this is part of a series by author Andrea Kane, and I plan to hunt down some of the earlier books. A great read while you're in quarantine, it will keep your attention.
Purchase Links:Amazon | Barnes & Noble | Goodreads