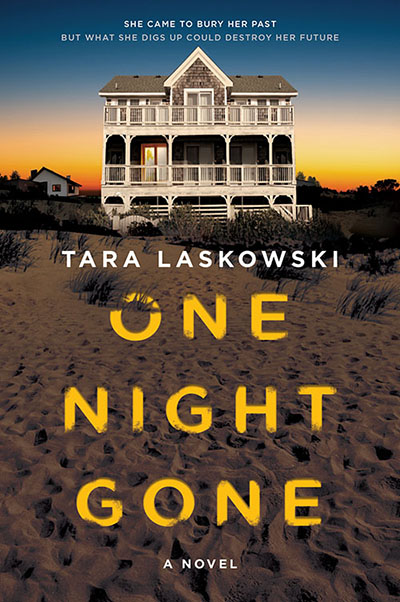 Allison lost her marriage and career in one fell swoop when she publicly called out her philandering husband. She has spent the last year hiding out in her sister's spare room, when she's offered a house-sitting opportunity at a mansion in Opal Beach. It seems the perfect opportunity for her to reassess her life and begin to open herself back up again. But she's about to get more than she's bargained for. She settles into the town, very quiet in the off-season and enjoys her view of the deserted beach, but she doesn't know how to interpret the differing views she gets of her new neighbors, the Bishops, who own a local chain of seafood restaurants. She befriends the woman who runs the local coffee shop, Tammy, and soon Tammy enlists her to help hunt down a woman missing for 30 years.
In the summer of 1986, Maureen came to town with a traveling carnival, desperate to escape her abusive and addicted mother. She ends up with 2 good friends–Tammy, and Clay Bishop, heir apparent of the family fortune and home for the summer from an Ivy League college. The carnival isn't a safe place for Maureen, as she's being stalked by the owner's creepy brother. But what else can she do? One bad choice leaves them all vulnerable, and Maureen is determined to do whatever it takes to fix it.
Tammy is convinced that Maureen never left Opal Beach, but when she called in her friend as a missing person, the case was dismissed because Maureen was a "summer girl," already a wanderer.
The story moves back and forth between the two women, then and now, moving us forward as Maureen tells her story and Allison discovers clues. Allison finds the locals a mysterious lot, and soon there begins a series of unsettling events–strange parcels hand-delivered to her door, visitors with ulterior motives, etc.
One Night Gone is a good read, with characters that are realistic and well-developed, and the ending is very satisfying. Recommended!