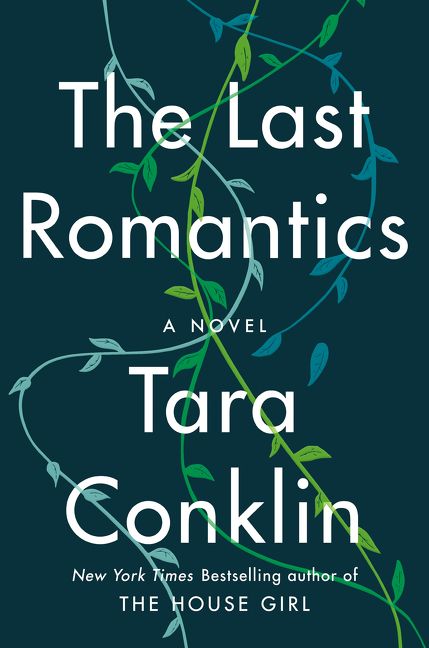 In the year 2079, famous author Fiona Skinner takes the stage to discuss her life's work as an author. She is questioned about one of her most famous poems by a young girl named Luna, named–she claims–after the woman in the poem. Was Luna a real person? As Fiona begins to reply, she tells the story of herself and her 3 siblings, growing up in the 90s, 00s and 10s. Her stories focus on a central event, and she labels the chapters Before, During and After. And so of course The Last Romantics is a story of our own time, told in clear hindsight, from a future world that is recognizable but also changed beyond belief.
Fiona is the youngest of the 4. "Before" opens with the death of her father and with her mother's descent into a deep and overwhelming depression, known to the siblings as The Pause, which leaves the children to raise themselves for 3 years. Into the gap left by their parents steps the oldest, Renee, who tries to parent the younger 3. Caroline struggles with nightmares, and grows up reluctant to lean on herself. Joe, the only boy, is a baseball star, and shines in his sisters' eyes; the beloved son, the golden boy. Fiona takes refuge in words, making lists of things in notebooks, a habit that will endure life-long. The siblings learn to forage for food, get themselves to school, and close ranks to protect themselves. Fiona and Joe form a special bond when they discover the pond, where Joe teaches Fiona to swim and saves her from drowning. It is here that they also meet neighbor kids, some as wild as themselves although for different reasons. The bond between the 4 of them is so close, so unshakeable, that it seems nothing will ever break it. Renee even forbears to date much in high school or college, focused instead on medical school, the responsible daughter, achieving more and more.
The children grow up, enter adulthood, and cracks begin to appear. In college, Joe is kicked off the baseball team due to substance abuse and partying, a fact that Renee and Caroline hide from Fiona and their mother. After college, while Renee is climbing higher and higher in the medical field and Caroline is dealing with a growing family, Joe moves on to cocaine and the high life, while Fiona spins her wheels writing a blog about her sexual encounters with various men.
The Last Romantics  plunges fearlessly deep into familial relationships. It catalogues how memory can both bind and separate, how adult siblings interact with each other when they have grown into very different people, how judgementalism can coexist hand-in-hand with affection, and how love is unique to every relationship while at the same time being a universal. It's a gorgeous book, well written with a deft hand, attuned to the nuances of adult relationships between family members. It includes a meditation on the power of words, on how the stories we tell of ourselves can help us heal. Highly recommended.