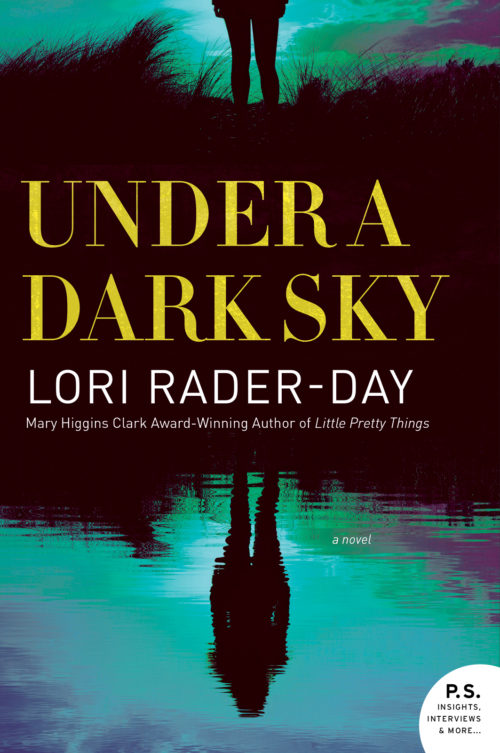 Eden Wallace, while going through her dead husband's paperwork, discovered a reservation made for a dark sky park on the date of their 10th anniversary. The irony is stunning. Since her husband died in a car accident, Eden has been unable to bear the darkness at all. She spends each night with all the lights blazing, sleepless. She's stopped working, stopped photographing, just sits home and doesn't deal with things. So she's not totally sure why she decides to honor the reservation, but heads north anyway, hoping that this will prove to be a turning point for her, that she'll be able again to live her life.
When she arrives, she's startled to discover that instead of having the guest house to herself, she'll be sharing it with 6 other people. The house is rented out by the room, with everyone expected to share the common spaces of kitchen and living areas. Because she can't face the long drive back to Chicago in the dark, Eden decides to spend one night and leave in the morning. Reluctantly, she begins to meet her temporary house-mates, a group of twenty-somethings who were best friends in college and are trying to revive their friendship. They walk along the lake, drink wine, and eat the cheese crackers that Eden brought.
That night, Eden manages to fall asleep, only to be woken by a scream. One of the guests has been murdered. Far from being able to drive away the next day, she's naturally a suspect. She and the others are taken to a nearby motel in a small town. But other accidents happen. Eden keeps nagging at her memories, trying to track things down. The friends seem to be hiding some weird secrets, for a start. And since they're all suspects now, Eden needs to start asking questions so she can finally leave.
The time spent looking into others' lives allows Eden just a bit of perspective into her own. She was already struggling with anger at her husband. He was military, dealing with PTSD, determined to fix her life even though his own was out of control. She found out at the funeral that he was cheating on her. During her time away, she figures out even more of his secrets. The dark seems to be a time when things come to light.
Under a Dark Sky could be described as a meditation on grief and its after effects, wrapped up in a murder mystery that also looks at how people deal with college relationships once they've left college behind. I've made it sound clunky but in the hands of the talented Lori Rader-Day, it works. The story is told in Eden's voice, so we only know as much as she does, and we find things out at her pace. It slowly builds, but I for one was kept guessing until the denouement. The epilogue was satisfying, and while things tie up neatly, they're still realistic. This is the 3rd book I've read by this author and I've really enjoyed every one.
Goodreads: