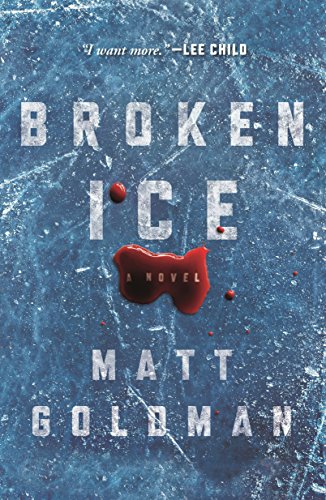 Nils Shapiro is back! The sharp-eyed and just as sharp-tongued private investigator working in Minnesota has a new case. 17 year old Linnea Engstrom has disappeared, and within an hour of her parents hiring Shap to find her, he's been shot through the shoulder with an arrow, the kind with a special head that causes its victims to bleed out quickly. Fortunately he's surrounded by cops when it happens and he survives, but the question is raised: who could have known so quickly he'd be on the job?
Shapiro and the cop he worked with closely in the first book of the series Gone to Dust (linked to my review), Anders Ellegaard, have opened a business together, rented an office downtown, and are struggling between choosing boring cases of intellectual theft that bring in wodges of cash, and interesting ones that leave you getting sewn up in the emergency room. Shapiro prefers the latter; Ellegaard the former. It's caused a bit of tension, but nothing they can't work through. Shapiro keeps looking for clues, finding them in the young Latino man sent to him with a message to back off, and in the sharp questions he asked when someone uses the missing girl's phone in a Wisconsin Starbucks, but there's no sign of her in the cc footage.
The two PIs gather together a crew of friends, employees and contacts, from the PA that Shapiro's ex hires to dress his wound twice daily, an enormous man who used to play pro football, to the missing girl's aunt, a widow with whom Shapiro starts a sort of relationship, to the model-lookalike medical examiner who is about to lose her job anyway and might as well go along for the ride. The cast of characters is well-drawn, and the tone of writing owes something to classic noir-style, with lots of one-liners.
I very much enjoyed reading Broken Ice. I've become a fan of Nils Shapiro and his combination noir detective with decent Midwesterner. Author Matt Goldman has a crisp clean writing style as brisk as a Minnesota wind, combined with a sense of humor that brightens the pages. Highly recommended.