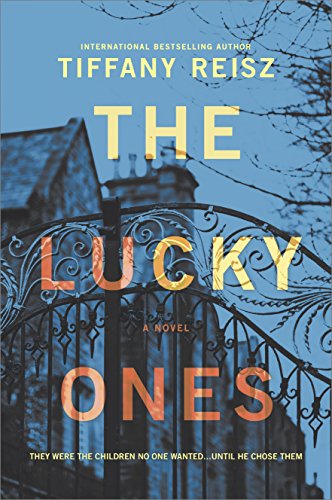 Allison has just been dumped after a six-year long relationship. Even though it was unhealthy to say the least — there was a considerable age-difference, and she was basically a kept woman, set up in an apartment, and at his beck and call for his physical needs — she still loved him. She had been involved with him since she was 19, so now she's trying to figure out what to do next.
A package arrives containing her favorite book from childhood, and a plea from her foster brother Roland to come see their dying father.
Dr. Vincent Capello is a brain surgeon who has a heart for kids. He adopted Roland, Thea and Deacon and fostered many more over the years, including Allison. Allison might have become a part of the family too. She loved it there, and has missed them for the last 13 years, but she's also felt like she couldn't go back. The reason she left and went to live with her elderly aunt is because of a suspicious phone call that her aunt received from someone saying she was Allison that she needed to get out, because someone was trying to kill her. Coupled with the tumble Allison took down the stairs — she feels like she was pushed but has no memory — her aunt decided to get her out of there.
Allison decides this is the perfect time to revisit the family that might have been, and to take some time for herself. She plans to stop in and say goodbye to Dr. Capello and then take a drive down the Oregon coast. When she arrives, it feels as if she's never left. She decides to try to find answers to the questions, and with the help of her foster brothers and sisters, she's able to track down some answers. But the answers only lead to more questions, confusing her resolve about leaving or staying. Add to that some complicated feelings for Roland, and Allison feels both more lost and more loved than she's felt since she had to leave.
This novel felt just a bit more "Harlequin romance" than the books I usually read, and Mira is a Harlequin imprint. For fans of romance, looking for a little suspense and a bit more character and plot, I think this would be a good read. Fans of women's fiction and light suspense will enjoy The Lucky Ones as well.
Connect with author Tiffany Reisz for more.