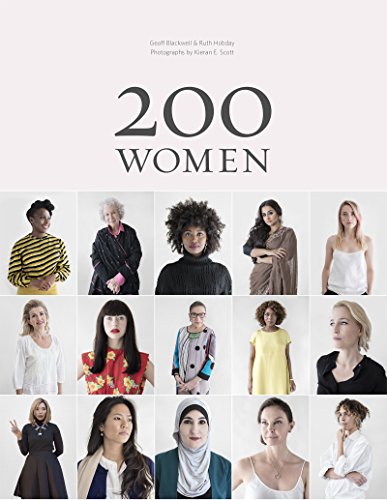 I thought this book would be pretty amazing, and I definitely knew that my college-aged daughter would like it, but I didn't expect it to be so phenomenal.
The women in this book are from many cultures, races, economic classes, generations, and they all have different stories to tell. There are artists, authors, activists, actors and even an anthropologist (as well as many other designations that don't being with the letter A).
This oversize book features amazing photos, and a full page blurb about each of the women, answering questions such as
What really matters to you?
What brings you happiness?
What do you regard as the lowest depth of misery?
What would you change if you could?
Which single word do you most identify with?
One of the blurbs that jumped out to me was from feminist and author Roxanne Gay (who I've heard interviewed but have not yet read). When asked what she would change if she could, her answer was "a year of male silence…I think it would be so wonderful to just let women run things for a year; I don't know if we would do better, but let's try it! We've tried everything else and at the very least, it would go a long way. It would be so grand!"
The quote on the front page sums up why we should know and understand each other's stories:
There is no 'us and them." There's just us. People like us.
This book, 200 Women, photographed by Kieren Scott and edited by Ruth Hobday and Geoff Blackwell, would make an amazing gift for anyone who is interested in the history and the future of women.
More gift ideas
Check out Dawn's post over at 5 Minutes for Mom with a full list of books for those with special interests.