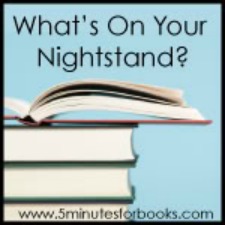 It's that time of the month again. Time to report on what you're reading or what you want to read this month. I have to be honest that I'm still struggling with finding (or choosing) time to read. I've been reading some interesting non-fiction about personalities and the like, and I enjoy that, but I don't sit down for hours like I would with a novel.
So inspire me — tell me what you've enjoyed.
We'll be here the day after Christmas to hear how the rest of your holiday reading went.