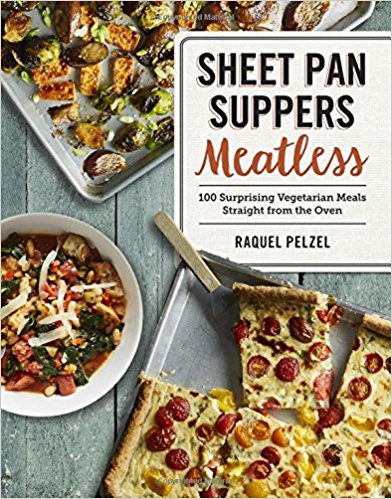 This post and giveaway is in partnership with Workman Publishing, who provided me a copy of the book for my own personal use and review purposes.
I LOVE cookbooks. When my daughter was a toddler, I would bring a few snacks and toys and push her up and down the aisles of Powell's City of Books in Portland, Oregon. We'd look at memoir, and new fiction, and of course children's books, but I was drawn to the cookbook aisles. I would buy one or two and take them home and pour over them, marking the recipes that I wanted to try. I'd sell back novels when I finished reading them, and the cookbooks from which I had gleaned all I needed so that I could buy new ones.
I don't buy cookbooks as often as I used to, because my cooking life is a bit different, and there are recipes online to try, but I still absolutely LOVE flipping through a cookbook, reading the text, and learning from the author's hours spent testing recipes. I find that a unified cookbook (versus trying recipes from magazines or blogs that just "look good,"), help me to learn certain skills or techniques.
Go read my full review of Sheet Pan Suppers Meatless: 100 Surprising Vegetarian Meals Straight from the Oven over at 5 Minutes for Mom and you can also get a chance to win a prize pack worth over $90.