Have your kids gone back to school yet? As summer comes to an end, children are gearing up to return to learning environments once again, and National Geographic Kids has two new resources to support that education.
Don't worry that these books will be dry and boring, because NatGeo Kids clearly knows how to engage young readers with interesting photographs and graphics, along with facts that kids will want to share. There's simply a super cool aspect to both of these resources.
In Weird But True! Daily Planner: 365 Days to Fill with School, Sports, Friends, and Fun!, children are provided ample space to keep track of all their activities and school work for each day of the year in a format that is open-ended enabling it to be used in any year. Starting on August 1 and going through July 31, this daily planner is much more than just a blank calendar. Images adorn each page in the corners and edges, along with tidbits of info and fun little games to encourage learning something new. When I opened to a random page just now, I found myself taking a "pop quiz" about traditions to celebrate the new year across different cultures. Do you know where one should eat 12 grapes for good luck at the stroke of midnight? Or where you can watch a "three-foot (1m)-tall lit-up papier-mâché pickle drop from a flagpole"? Neither did I… until now!*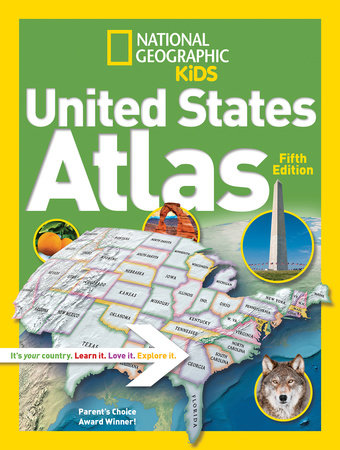 In the same nature as the daily planner, the National Geographic Kids United States Atlas is much more than a book of maps. In addition to the full country map, you'll also find separate physical and political regional and state-specific maps, as well. Going even further, the atlas includes history and up-to-date facts about each state with vivid photographs. All the information students are usually asked to find when researching a state is included here– state birds and flowers, facts and stats, along with easy to interpret charts and graphs. History, geography, science, and culture all come together in the information provided about each state, making this an interesting book to browse through in addition to it being a valuable resource for schoolwork!
My younger two children are entering 4th and 6th grades later this month, and while we haven't quite decided yet in whose room each book gets to reside, they have both expressed interest in flipping through the pages and sharing some of the new facts they've learned. I recommend both books as useful and fun "back-to-school" surprise gifts.
*Looking for those answers? You can head to Spain to eat a dozen grapes for good luck, and make your way to Dillsburg, Pennsylvania, to watch the pickle fall at New Year's!