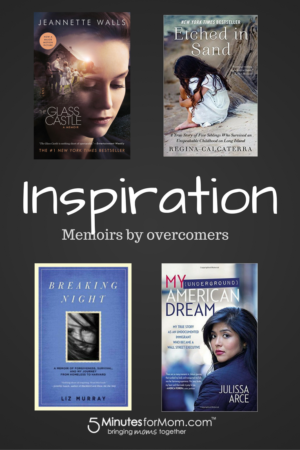 I first read The Glass Castle over 10 years ago, but it has always stuck with me. The writing is expressive, so much so that I remember specific scenes and phrases. I re-read the book in this last month in anticipation of my early screening of The Glass Castle movie and my interview with Jeannette Walls, and so these kinds of stories have been on my mind.
I've thought more about why these stories are inspirational to me and collected a list of other memoirs that affected me in a similar way. These are all highly recommended.
Click through to my post at 5 Minutes for Mom to read more about all these memoirs, and also to see which one of them is only $2.99 on Kindle right now.