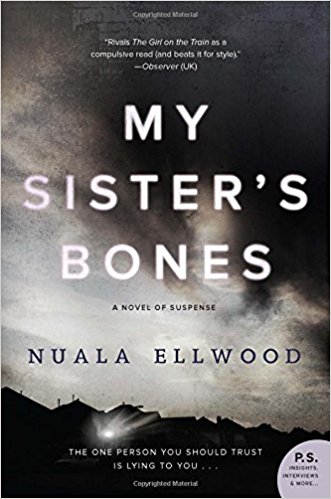 Kate Rafter is already a damaged woman when she arrives back in her childhood home of Herne Bay. She endured an abusive childhood, with an angry drunken father who regularly beat her and her mother. Now she's become a war reporter, plunging into the morass of places like Gaza, Iraq and Syria and reporting on the people she meets. Her latest assignment was in Aleppo, where she and a photographer were smuggled in and lived in a basement under a shop with a small family, and it has left screams echoing in her head. Now, returning after her mother's death to deal with closing up the house, she finds old memories resurfacing, to the level that she's not sure what's true and what's not. For example, she's convinced that she saw and heard a small boy in the neighbor's garden, but her neighbor, an Iraqi refugee woman, tells her flat out that she doesn't have a  child.
It's obvious Kate is suffering from severe PTSD. The scene moves back and forth between tracing her days since her return to Herne Bay, her interactions with her brother-in-law Paul, her dependence on red wine and sleeping pills to deal with life, and scenes where she is being detained and questioned by a mental health specialist who is trying to get her talk about her memories of Syria and the little boy who haunts her nightmares. To please Paul, she visits her sister Sally, who deals with her own losses by passing her days in an alcoholic stupor, but the two sisters haven't forgiven each other for their different ways of responding to their father, and the visits are rancorous. Meanwhile, that detainment is getting longer and longer, with the doctor threatening to have Kate committed to a mental institution if she doesn't come clean.
For much of the book, the reader is questioning reality. It seems clear that there really isn't a little boy and that Kate is hallucinating, albeit very clearly. But then why does the cover say, "The one person you should trust is lying to you"? This is a book dealing with complex issues and it's got some surprising twists along the way.
My Sister's Bones is really a compassionate look at the effects of PTSD, whether it be from abuse or from war. Part of the novel is told from Sally's point of view, and it's fascinating to see the two sisters' differing views of their childhood. The story has a few holes in it, but overall it's well done and it's certainly a gripping book that's hard to put down.