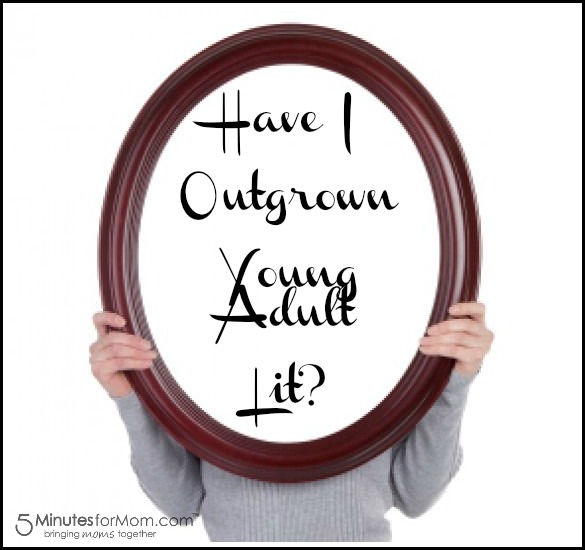 As a book reviewer,  a member of the kidlit blogging community, and a mom who has always been active in her children's reading lives, I've long enjoyed reading middle grade novels, young adult novels, and everything in between. Reading about tweens and teens in a wonderful authentic voice helped prepare me for my daughter's adolescence. Sometimes we would read aloud together (either aloud or the same book independently), which frequently opened the door to conversation or just shared interest.
Books are mirrors and windows. That means that we read either to reflect our own lives, or to peer into the lives of others. I always found comfort and pleasure in young adult novels, remembering what it was like to be a teenager (a mirror), but also peering into the future of my own daughter (a window).
Keep reading at 5 Minutes for Mom to find out how — and maybe why — things have changed for me, and what I'm doing about it.