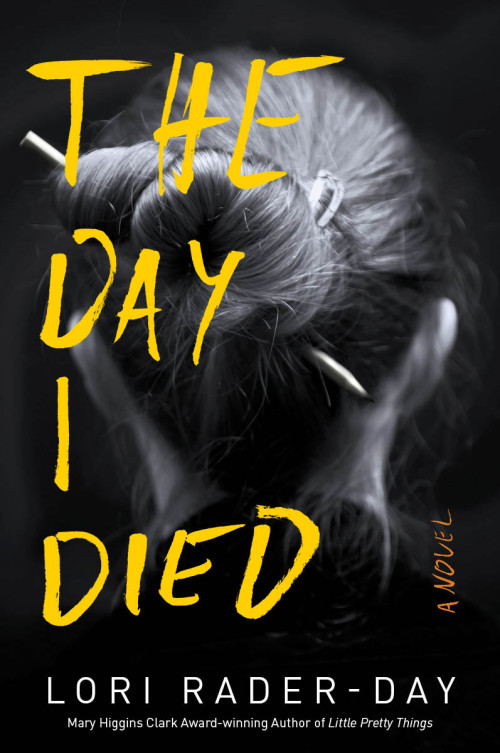 A two-year-old boy is missing from the small town of Parks, Indiana, where Anna Winger and her 13 year old son Joshua have landed. Anna gets called in to help the sheriff in her role as a handwriting expert, although he's wary of such skills and views her as akin to a modern-day witch at first. It seems pretty certain that the boy's mother took him as part of a nasty custody battle between her possibly abusive husband and herself, but the matter is complicated by the body of a pretty young nanny, discovered in a local park with her head bashed in.
Anna can relate to this all too well. She has spent the last 14 years on the run, hiding from both an abusive ex and an abusive birth family. She and Joshua have lived in faceless apartments in nameless small towns all over the midwest since fleeing Wisconsin–Tennessee, Kentucky, Ohio, etc. Of course she can't let on–part of remaining hidden is that no one can know you're hiding. On the way, however, she picked up skills in handwriting analysis, and at a glance can know a person better than they know themselves–everything from their sex life to their eating habits can be revealed in the formation of p's and y's and g's. She reads the notes–part of what might be a threatening note, part of a shopping list, from which she divines the mother's love for her child, and more.
In spite of herself, she finds herself getting drawn in to the life of the town. She learns more about the missing child's family, and she gets to know the sheriff's secretary and some of the Booster moms from Joshua's football team. Joshua himself is giving her a lot of grief. How much is the result of normal adolescence and how much of it is all that he's learned from a life lived without ever stopping long enough to put down roots, Anna can't tell. He is beginning to struggle with anger though, and he turns it on her.
When Joshua also disappears, Anna knows she has to face her demons in order to know the truth and be able to share it with him.
The Day I Died is a great read. The characters are likable and believable, the writing crisp, the plot pulls you in. I really enjoyed this book. It has depth to it, as it deals with serious topics of abuse, domestic violence, parenting adolescent boys who want to get into trouble, and more. Yet at the same time, it's the sort of book you can lose yourself in, filled with people you might actually know. Highly recommended.