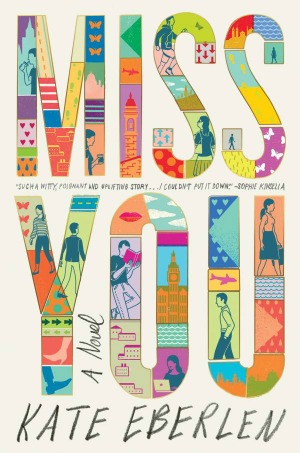 Have you ever posed for a photo in a public place teeming with tourists and wondered how many other photos being taken then will feature you in the background? This idea runs through the undercurrent of the novel Miss You by Kate Eberlen, which could almost be described as two novels in one, for the stories of the two protagonists could have easily made separate, completely engaging books!
When we are first introduced to Tess, she is 18 and on holiday in Italy with her best friend. She is ready to return home and begin the next stage of her life, heading off to university and finding her own path. It's in Italy where she first crosses paths with Gus, also 18 but on vacation with his parents. Their interaction would be nothing more than a tiny memory filed away with all the other countless snippets of conversation people engage in with strangers over the years, except it could be argued that a force of fate is at work, for their lives seem destined to someday converge again, after years and years of near-misses.
Though neither Tess nor Gus was entirely carefree as young adults, they did have mostly blank canvases ahead of them, or so they believed at the time. In the coming years, each had unique struggles to face that saw them not quite fulfilling their initial hopes. In alternating chapters, we learn of the paths they take as young adults and into their twenties, and each time their lives have some inadvertent intersection, unrealized by either of them but apparent to us as readers, it's a delicious addition to their otherwise appealing narratives.
This was just delightful to read, pure fun at first before delving into the deeper aspects of the two protagonists' lives. The ending was a bit tidy, but the alternative would likely have broken my heart, and both Tess and Gus were surely due some moments of bliss after the tough years before. I adored this novel, and it's the perfect book to recommend to friends who enjoy character-driven novels with some whimsy added to the more realistic depictions of contemporary life.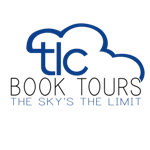 We're happy to be participating in the TLC Book Tour for Miss You.
Purchase Links: HarperCollins | Amazon | Barnes & Noble
Author Links: Website, Facebook, Twitter, and Instagram
Check out our current giveaways. Subscribe to our feed. Follow us@5M4B on Twitter or on Facebook. Pin away with us on Pinterest.