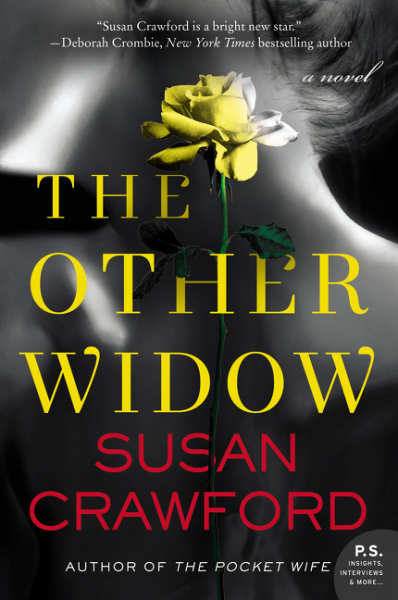 In the weeks following her lover (and boss) Joe's death, Dorrie is fairly certain she's going insane. She keeps feeling that someone is following her. The death itself was horrible. They were in a car on an icy road. His last words to her were "It's not safe for us" before he skidded into a tree, and she was saved by her air bag but his didn't go off. Even after she fled, knowing that Joe wouldn't want them found together, someone seemed to be following her, a car with a single headlight trying to chase her down. Was she just disoriented though?
In the weeks following her husband Joe's death, Karen feels disoriented. That's normal, she supposes, but she keeps sensing another presence, another pair of eyes watching her every move. There are footprints in the fresh snow leading across the lawn to her windows, and the dog is unsettled. On top of that, there are disquieting rumors about the state of Joe's company. She searches through his laptop for information, until a break-in takes that from her too.
Meanwhile, Maggie Brennan is trying to get accustomed to her beige office and beige job as an insurance adjustor. A former cop and reservist, she's recently returned from Iraq in body but not in soul, and PTSD has affected her to the point where she flees any sense of responsibility for others. Once a cop always a cop, though, and Maggie can't shake the sense that Joe's death wasn't an accident. But was it suicide or murder?
The Other Widow is a story told by all 3 women. Dorrie, the "other widow" of the title, must hide her grief from her husband and daughter and colleagues. Karen picks up an old platonic relationship with a mechanic, and fends off an old almost-boyfriend, her late husband's partner. All 3 are trying to figure out the truth of the business–is it doing well or near bankruptcy?
Dramatic and suspenseful, The Other Widow nonetheless feels grounded and realistic. As the fact of imminent and specific danger becomes obvious, all three women must make decisions about who to trust. From the half-empty Starbucks hot chocolate emptying itself out on the passenger seat of the wrecked car, to the woman shouting through the train window, author Susan Crawford creates scenes that are easily visualized and stay in the mind. This is the second book of hers I have read, and I look forward to seeing more of her work. A gripping and engrossing read.