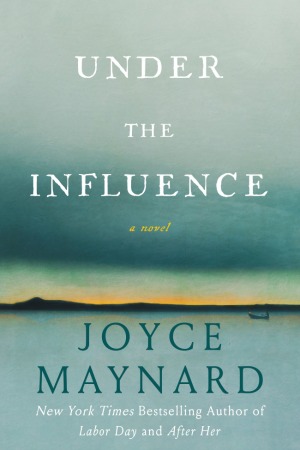 Under the Influence by Joyce Maynard opens long after the end of the story, and the little bit of information that is provided through this peek sets the stage for a dark and suspenseful tale. A sense of foreboding is apparent from the beginning when readers meet Helen, a woman truly down on her luck in both her personal and professional lives, and her path crosses with an uber-wealthy couple. Ava and Swift Havilland appear to have it all, and for reasons unfathomable to Helen, Ava decides to take Helen under her wing.
While compassion and empathy are wonderful expressions to witness in action, skeptics would be hard-pressed not to be suspicious of Ava from the outset. But not Helen, who is desperate for some relief from her history of being mistreated by people who she's trusted. She lost custody of her son due to a DUI after one emergency-fueled mistake, and her ex-husband is clearly not the loving and caring parent she wishes for her young son. She sees no future with her job, but she doesn't feel qualified to seek out anything else.
When Ava pulls her into a world of luxury, insisting on giving her gifts and lavishing her with attention and care, Helen can't help but accept. Quickly, the Havillands become the center of her world, even offering her assistance in getting her son back. She soon spends most of her days in their beautiful home, assisting Ava with simple tasks and eventually helping her with a large project. Helen, a woman who has become accustomed to being treated poorly by her parents since childhood, as well as by her ex-husband and his extended family, is lulled into a sense of security by the Havillands.
Of course, readers will detect the dark undertones of their relationships, even without the sneak peek of the first chapter. I wanted to believe, for Helen's sake, that some good would come out of her friendship with this couple who seemed to have it all, but it was impossible to deny the red flags that were everywhere. I was reminded of the relationship between Nick Carraway and Jay Gatsby– one trusting soul who doesn't realize he's being manipulated by a gregarious and powerful character for his own personal gain.
When a terrible tragedy occurs, Helen must face the truths that have been there all along. The final chapters of the novel don't necessarily answer all the questions readers may have, and they certainly do not put a shiny bow on a definitive happy ending, but it was satisfying to watch Helen have to come to terms with everything that has happened and forge a new path for herself, finally independent.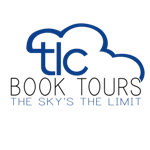 We're happy to be participating in the TLC Book Tour for Under the Influence.
Check out our current giveaways. Subscribe to our feed. Follow us@5M4B on Twitter or on Facebook. Pin away with us on Pinterest.
Purchase Links: HarperCollins | Amazon | Barnes & Noble