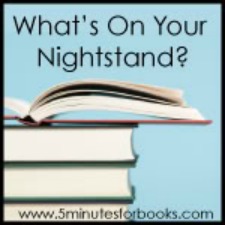 How is your summer reading going? What about your children's? Mine is going okay. I hit a good streak, but I've been a little lax in the last week or so. As for my children — UGH! They could definitely be reading more.
My son and I did start a read-aloud, which we both enjoy so much, I always wonder why we don't always have one going. We've read pretty quickly and should finish it in under a week. I'm glad to bank those moments with my 12-year-old.
Let me know how summer is treating your reading life by linking up below.