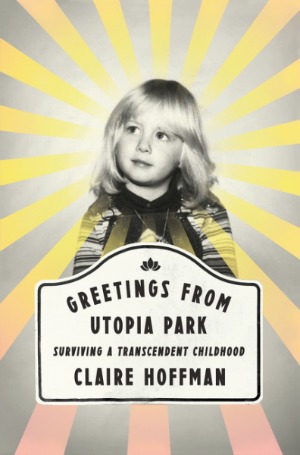 The Indian guru Maharishi Mahesh Yogi's method of meditation and philosophies of how to live a full life formed the basis for the Transcendental Meditation movement, and the new memoir by Claire Hoffman,  Greetings from Utopia Park: Surviving a Transcendent Childhood gives an honest and thoughtful assessment of the experience of growing up within that community.
Hoffman was introduced to meditation at a very young age, and it was a magical, peaceful, and wondrous thing from her childhood perspective. When her alcoholic father left her mother, her older brother, and her unexpectedly, the TM movement seemed to be their savior. Her mother arranged for them to move to Fairfield, Iowa, the center of the TM movement, as the Maharishi had created the national headquarters there, and Hoffman's entire world shifted.
This supposed utopia provided a childhood of mixed experiences for Hoffman, which she describes with vivid detail and emotional depth. I found the descriptions of the Transcendental Meditation movement fascinating, and as Hoffman's descriptions of her experiences grow from her young childhood memories to her adolescent and adult understandings of what had been happening with the movement, it became more apparent how this was truly a business, even if it had been started with the best of intentions.
As a child, she longed to believe in what she heard the adults in her life describe. She could imagine her mother flying off her mat while deeply meditating, but as she grew older her skepticism grew as she continued to be torn between the world of the 'rus (gurus) and the townies. Somewhat an outsider in both groups, she never knew what to believe.
Clearly it was a mixed bag experience for Hoffman, as TM brought her closer to her mother at times, but also drew away so much of her mother's attention, leaving Hoffman and her brother to fend for themselves more than should be expected of children. Her experience of never quite fitting in either world- the TM community and the general town- made her an astute observer of both groups. In the end, her assessment of the movement as generally positive for her family was one that somewhat surprised me, but something I could respect.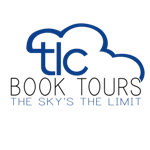 We're happy to be participating in the TLC Book Tour for Greetings from Utopia Park.
Check out our current giveaways. Subscribe to our feed. Follow us@5M4B on Twitter or on Facebook. Pin away with us on Pinterest.