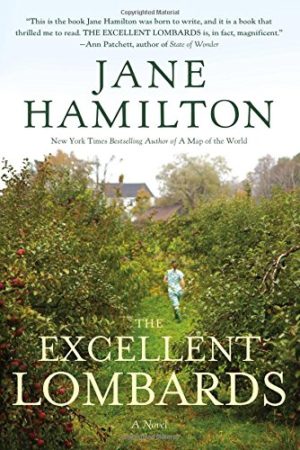 Mary Francis "Frankie" Lombard lives on her family's apple orchard and can't imagine living anywhere else. The orchard is run by her father Jim and his cousin Sherwood, with a revolving door of Lombard cousins who come and go, and Gloria, Jim's right-hand woman who they affectionately call his second wife.
Frankie adores her parents and older brother William, fears Aunt May Hill, who lives with Sherwood on the other side of the road, and enjoys a love-hate relationship with Sherwood's kids, especially Amanda, who is a year younger but equally as intelligent as Frankie.
The Excellent Lombards is a YA coming-of-age novel that follows Frankie through childhood and into high school as she closely observes her family, trying to understand the relationships among the adults and how they relate to her. It definitely skews to the younger age of YA and the content would be appropriate for middle school and up.
Notes on the audiobook: The Excellent Lombards is read by Erin Cottrell, who injects wonder and amazement into her narration of Frankie's story.