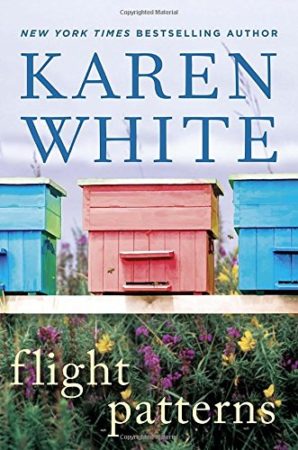 Georgia is enjoying her solitary life and dream job as an antiques consultant when James Graf asks her to help him determine the value of a set of antique china. When she sees the unique bee pattern, she knows she's seen it before on a soup cup in her own childhood home.
Georgia knows she must travel home to Apalachicola on the Florida panhandle, a place she hasn't been since her sister, Maisy, asked her to leave 10 years earlier. James, grieving the loss of his wife, asks to tag along, not knowing quite what he's getting himself into. Georgia is welcomed by her grandpa, the nonagenarian beekeeper who raised her, and her mother Birdie, who hasn't spoken a word since Georgia left home, but Maisy just wants Georgia to find the cup and go home.
As Georgia and James work to determine the origin of the china, old wounds resurface. Georgia and Maisy can't ignore the reason Georgia left home, and Birdie begins behaving even more erratically as long-buried secrets of her own begin to surface. And no one can find the missing soup cup.
Flight Patterns is told from the point of view of Georgia, Maisy, and Birdie, and each chapter begins with a quote about bees taken from Grandpa's journals. Author Karen White's novels are all set in the south and her descriptions are vivid – you can feel the Florida humidity, hear the crunch of the oyster shell driveways, taste the tupelo honey smothered on homemade biscuits. Georgia is a strong woman at a crossroads, which is typical of the protagonists of White's novels. There are several mysteries to be unraveled, and while the truth isn't hard to figure out, I kept turning the pages to find out how everything tied together.
I've reviewed several of Karen White's novels, so if you're interested, check out my reviews of The Sound of Glass,  A Long Time Gone, The Time Between, After the Rain, Sea Change, and one reviewed by Jennifer, Falling Home.