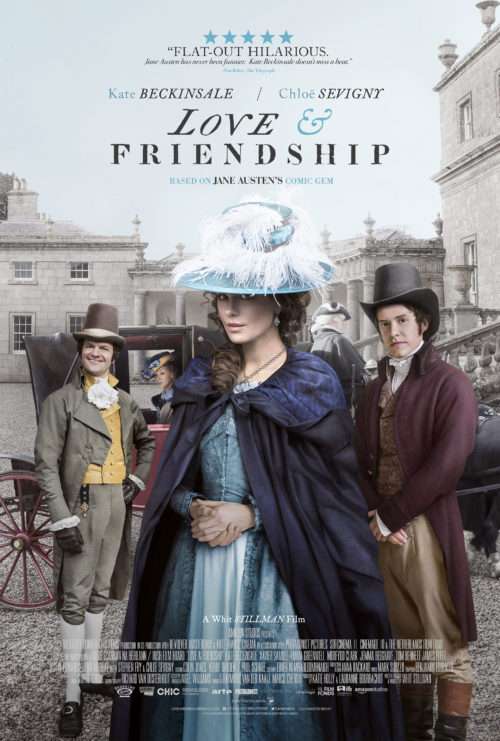 Thank you to Roadside Attractions for this sponsored post and giveaway.
Lady Susan is one of Austen's unforgettable characters. Sharp-tongued, witty and intelligent, charming to men and annoying to women, she lives off her rich friends and relations, drifting from one house to the next. Her poor daughter has run away from her expensive boarding school, and her mother is determined to make her marry well–and find herself a new husband to boot. Lady Susan was one of Austen's early creations, coming to life through a series of letters that compose a short novella which was never published in Austen's lifetime. In fact, the title of the novella, Lady Susan, is itself a later creation. Now, the character is finding new life in Whit Stillman's Love & Friendship, opening in select theaters this week.
To celebrate the new release, one lucky reader will receive a prize pack. To enter, please visit my post at 5 Minutes for Mom.
One (1) winner receives a Love & Friendship Prize Pack:
$50 Amazon gift card
T-Shirt
Bookmark and copy of the book, Love & Friendship: In Which Jane Austen's Lady Susan Vernon Is Entirely Vindicated by Whit Stillman
Open to US mailing addresses only
The reviews are in! See what the critics are saying about Love & Friendship here.