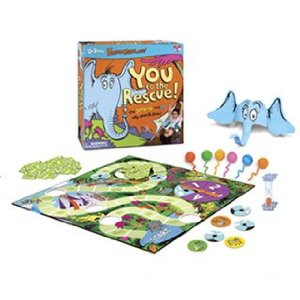 I don't know about you guys, but we like reading books around here. Furthermore, it's a real treat to play games in our home (because I confess, mommy isn't much of a game player!) But to combine the two activities? Well, to suggest such is to secure the enthusiasm of a certain little 3 1/2 year old.
Read my full review of this game and one other from I Can Do That! Games at 5 Minutes for Mom. And then you can enter to win a set for yourself (U.S. residents only). The giveaway will close on April 4.
Comments are closed here to remind you to enter at 5 Minutes for Mom.
Carrie comes by her book obsession honestly, having descended from a long line of bibliophiles. She blogs about books, and how she tries to draw her children into them, regularly at Reading to Know and Reading My Library.