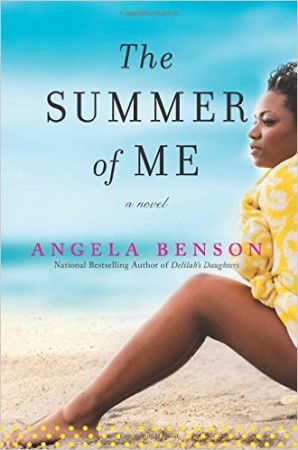 Destiny is a single mom. Her six-year-old twins are spending the summer with their father, having a fun LA adventure courtesy of their stepmother's job. Though it's hard for her to let her kids go, she's decided to listen to the prompting of her best friend and her mother to take take advantage of the opportunity to do some things for herself, like going back to school to begin the process of completing her degree and taking a second job to save some money to make her and her kids' lives better.
I would not exactly call working an extra job and taking classes The Summer of Me. I would picture more beach time as shown on the cover (Destiny did get some beach time, but it wasn't quite as pictured). Destiny does manage to make some time to explore the romance that her friend keeps pushing on her.
Angela Benson's characters are pretty real. Their friendships are fun and supportive. Even when things get heavy, the tone remains light, which made this an easy, enjoyable read.
I've marked this as Christian fiction. Most of the characters are Christians and two are even pastors, but that's just who they are. There's no preaching, so even those who don't usually read faith-based fiction will enjoy this story of friendship, new beginnings, with even a little intrigue.