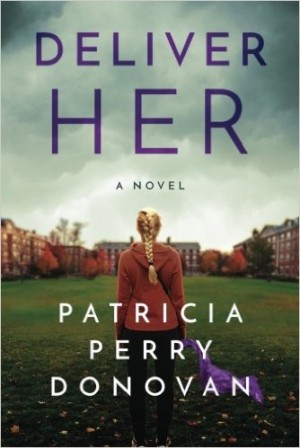 Alex Carmondy is a 16-year-old girl who is not having the best year. She and her friends were in a car accident the night of her 16th birthday party which resulted in the death of her best friend. Since then, Alex has had a hard time coping. She's skipping school, doing drugs, and blowing off other responsibilities. Her life at home isn't a haven, either. Things are strained with her and her parents, and she is grieving her parents' separation — which is even weirder and harder to deal with than normal, because her dad is still living in the basement.
Deliver Her deals with all the fears every parent has: their kids falling in with the wrong crowd, making stupid and illegal decisions, jeopardizing their future — and ultimately worse of all — disappearing.
Alex's mom Meg has found a place in New Hampshire that seems perfect for kids like Alex. It's a live-in school where she could get back on track academically, get counseling, and start fresh. Neither Alex or her dad is in support of the decision. But after Alex has a party at Meg's house and Meg finds drugs left behind, she feels that she has no choice. She enrolls her at The Birches and hires a transport service which guarantees to deliver her there safely.
Things don't go exactly as planned. Meg begins to doubt her decision as she waits to hear that her daughter is safe.
This was an easy read — not too stressful, yet hitting on real-life issues that make it relatable.
I received this book free from the Kindle First program. I think it's the first time I've taken advantage of the opportunity for a Prime member to receive a free book each month. This month's selections look good too, so I will probably accept another one.