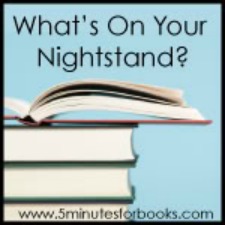 We appreciate all you faithful attendees. Last month, I got a couple of book suggestions from the lists, and actually went out and read one right away, Marie Kondo's Spark Joy. Check out the link to read my review at 5 Minutes for Mom of that and Unstuffed, another decluttering book.
I have to ask your forgiveness once again. My internet was out for over 24 hours (the horror!!), and while I could keep up with some things with my phone, this slipped my mind, and I don't know if I could have done it anyway. But I'm up and running again, thank goodness!!
Please link up below. A reminder that May has a 5th Tuesday, so we will be here on May 31.