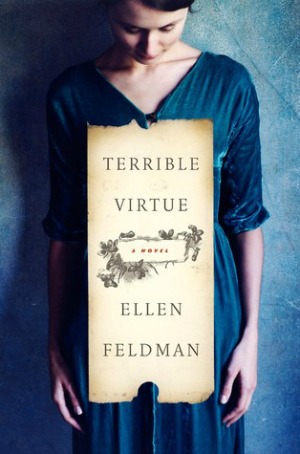 Margaret Sanger was a force to be reckoned with in the first half of the 20th century. Her crusade to give women the right to choose how many children they would bear lead to her becoming a controversial figure in her own time and into modern day, as historians debate her ultimate motives in eventually opening up clinics that were the forebearers of Planned Parenthood as we know it today. In her new novel Terrible Virtue, Ellen Feldman presents Margaret Sanger in her own dramatized voice, along with snippets of perspective from those closest to her- her husbands, lovers, children, and others in the movement.
The title is pulled from a 1914 quote of Sangers that opens the book:
It is only the rebel woman, when she gets out of the habits imposed on her by bourgeois convention, who can do some deed of terrible virtue."
The title phrase, with its seemingly oxymoronic quality, perfectly fits a novel about Sanger's life. From her childhood observations of her own mother, physically and mentally battered by a life in poverty with thirteen surviving children, the seeds of her struggle-filled rebellion were planted. That other phrase in the quote, "rebel woman", could have easily been the title as well, for Sanger's rebellious qualities were innate from the beginning. Though her motivation for championing health education and access to birth control for all women, especially the poor, could be seen through a very practical lens, many would argue that her own lifestyle of ignoring societal norms in relation to marriage and motherhood indicated an inherent immorality in her character.
Feldman presents her story with continued duality. In her own (fictionalized) words, Sanger holds herself in high regard, dedicated to her cause at any cost, even if she must deal with the life-long consequences. Charismatic and driven, Sanger learns how she must proceed if she wishes to break through the barriers of laws and customs that keep women from understanding that pregnancy does not have to be inevitable. A virtuous cause that brings about terrible results at times in her own life, Sanger insists that she simply did what had to be done.
The contrasts that are often provided by the voices of her sister, husbands, lovers, and children give readers a full picture of a woman who was admirable and yet also flawed. I found it easy to sympathize with everyone without casting either Sanger or any of the important people in her life as the villain in the relationships they developed. Her desire for personal freedom lead to behavior that was extremely unconventional at the time, but I admired her for having the bravery to shed convention in search of her own happiness and fulfillment. Her untiring work for the birth control movement changed the culture as we now know it, and I shuddered in imagining my own life in the framework of what women experienced in the early 1900s in regard to motherhood. But it's difficult to ignore how her choices affected those who loved her, most especially her children.
I found this novel utterly captivating as a view into what I could only see as the Dark Ages of women's health and health care, and for its complex depiction of Margaret Sanger.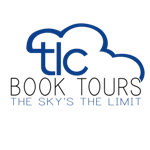 We're happy to be participating in the TLC Book Tour for Terrible Virtue.
Check out our current giveaways. Subscribe to our feed. Follow us @5M4B on Twitter or on Facebook. Pin away with us on Pinterest.