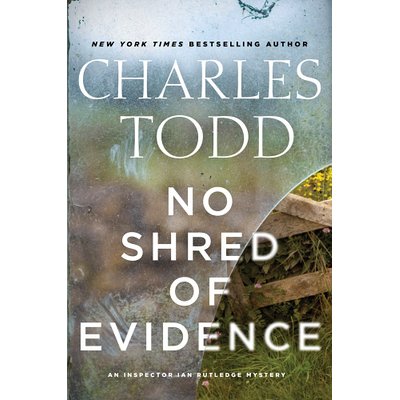 It's a lovely day, and Victoria Grenville and her 3 friends–one local, 2 down from London–decide to go for a row down the river. When they see a man they know, Harry Saunders, standing in a sinking boat, they try to save him. Another man, watching from the bank, dives in and comes to a sort of double rescue, as the four young women are struggling to get Saunders into their boat. When the incident is over, Harry Saunders is in a coma and the other man accuses the four women of attempted murder.
The four women are all well-connected, and the father of one calls in Scotland Yard in an attempt to keep the girls out of jail. However, the man they send is found dead and his notes go missing. Ian Rutledge is sent down to replace him. He finds the locals recalcitrant and prone to keeping secrets, but he plods along and bit by bit begins to piece a case together. Local sentiment resents the young women as getting away with murder. As long as Harry clings to life, Rutledge can plead his need for time, but if he dies, resentment will run high. Rutledge finds himself hunting down clues farther and farther afield, while the four women stay home under a sort of house arrest.
One of the young women was a friend of Rutledge's former fiancée and she and Ian rekindle their friendship. Throughout the series, Rutledge has been haunted by the voice of Hamish, a young Scotsman whose death he had to order during WWI, and who rages at him in his head. While I appreciate the nod to the PTSD suffered long before it was a named problem, I am glad to see Hamish growing less as Rutledge continues to heal.
No Shred of Evidence
is the 18th installment of the Rutledge series, and a fine addition to the series, although the ending will be a bit neat and far-fetched for some. I've read quite a few by mother-son writing duo Charles Todd, and while I always appreciate their historical detail and love of accuracy, sometimes I feel they go a bit far in bringing in characters throughout the tale. In this case I thought it worked–in fact the book read less like a mystery as a result.
Lately I read some of the earlier books in the series, and I can really see how they've improved at plot-writing and storytelling. All in all, I really enjoyed this latest, and think it a fine addition to their body of work. I'd recommend it to anyone who enjoys mysteries or historical fiction.