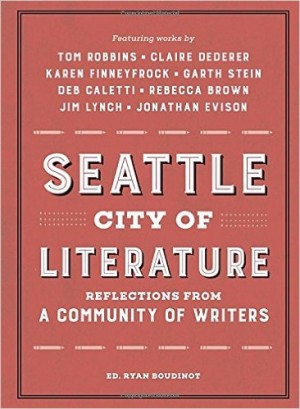 I lived for quite a few years in Portland. I thought that it was the city of books and coffee, but I see that its neighbor to the north appears to be even more so. Because of my familiarity with the culture of the Pacific NW, I think this meant more to me than it might to others, even other booklovers or writers.
The book is loosely organized, and so it's the kind of book that is easy to put down after reading an essay, but each night I found myself wanting to read just a bit more. There are stories of writers, booksellers, poets, publishers and more.
If you enjoy the whole process of writing, this is a great book for you. If you have some connection to Seattle or the Pacific NW, you will enjoy it even more. This book could give you idea if you are planning a trip to Seattle and like to include literary excursions in your travels as I do (Shopping in general? Not so much. But book browsing? Sign me up any day of the week!), especially if you like niche genre such as comics or poetry.