A life that appears perfect can crumble with just a few words. That's what Libby Miller finds out, first in her doctor's office where the terrifying "C-word" is dropped, and shortly after, in her own home right from her husband's lips. In Life and Other Near-Death Experiences by Camille Pagán, the aftermath of two pieces of devastating news plays out as Libby abandons her optimistic worldview and decides to do everything differently than usual.
And 'everything' is no exaggeration. For the sake of not giving away too many details, suffice it to say that she changes up just about anything that she physically can. Leaving one life behind, Libby heads for the Caribbean, a literal escape from the realities that are haunting her. As expected, she finds that even thousands of miles cannot keep them at bay.
While Libby's diagnosis with a rare and serious form of cancer is a central plot point in the novel, I would hesitate to pigeonhole this as simply a book about a woman dealing with her diagnosis. Under the smooth surface that Libby worked hard to cultivate are many ripples that go back all the way to her childhood, and it's the combination of her doctor's and husband's announcements that eventually forces her to reevaluate her life. It's almost like a new start on life, but at a time when Libby doesn't know just how much life she has left.
Though the plot sounds pretty dark, there's actually quite a bit of humor, and the tone makes it a novel to read in just a few sittings. A whole range of emotions are explored, as Libby goes through what seems like a rotation of stages of grief, again and again, only to find that happiness and sadness, and hope and fear are never going to be mutually exclusive.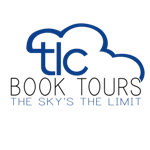 We're happy to be participating in the TLC Book Tour for Life and Other Near-Death Experiences.
Check out our current giveaways. Subscribe to our feed. Follow us @5M4B on Twitter or on Facebook. Pin away with us on Pinterest.