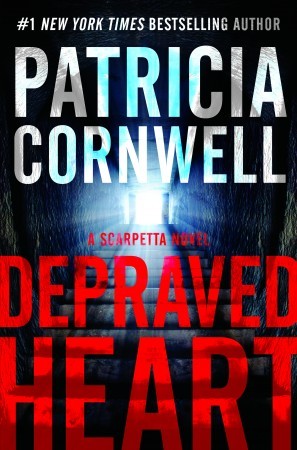 Dr Kay Scarpetta is in the middle of investigating an apparent fatal accident–a Hollywood director's daughter who slipped while installing a lightbulb and smashed her head on the marble floor of an ancient mansion in Cambridge, MA. She gets a message sent from her niece's ICE line (In Case of Emergency), a number that only she and about 2 other people have. The message is a link to a video that disappears as soon as she's watched it, and the video itself is very disturbing. Basically, it's surveillance from her niece's room at the FBI training center where she was 17 years earlier, and it seems to implicate her niece, Lucy, her FBI husband, Benton, and possibly Kay herself. Because of this, Kay hides what's going on from all those around her, and as a result comes off as unreliable and scattered. She's convinced that Lucy didn't send the video but that instead someone has compromised her technologically-brilliant niece.
Kay leaves the investigation to rush over to Lucy's gorgeous, 50-acre property only to discover it being raided by the FBI, headed up by a woman who was in training at the same time as Lucy. Thanks to the video, Kay knows that Lucy has good reason to distrust the woman. She watches her niece, a brilliant but unstable woman, spiraling out of control with anger at the heavy-handed mistreatment she's getting. The videos keep coming. Meanwhile, there are enough inconsistencies about the supposed "accident" that Kay has to upgrade it to a murder investigation. And the victim seems to have a connection to Lucy.
All the action takes place in a single day, 2 months to the day after Kay was brutally shot and wounded with a dart gun during a dive in South Florida. As such, this book is a close sequel to Flesh and Blood, although it could be read on its own. However, the main plot begun in Flesh and Blood is still not really resolved by the end of Depraved Heart.
Supervillain Carrie Grethan, who made such a spectacular appearance in Flesh and Blood, continues to dominate this latest installment although we never see her, only infer her. The FBI officially believes she's dead and accuses Lucy of Carrie's terrible acts of murder and mayhem. Kay, Benton and Lucy know better, but have no empirical proof, and it's obvious that Carrie is playing with them, manipulating them while doing all she can to pin the blame on Lucy.
Depraved Heart
is the second Scarpetta novel I've read. I loved the first one–it was suspenseful, built slowly but purposefully, masterfully done. But I have to admit that this one was a little too slow for me. Carrie Grethan is imbued with almost superhuman powers of manipulation and evil, and seems a bit overdrawn to me. Kay seems almost paranoid, and so far, Lucy is not a very sympathetic character. Everyone is blond and lithe, with short hair and icy blue eyes, until I was beginning to feel I was in a Nordic horror film instead of Massachusetts. (I assume this is an in-joke, as the author herself fits this description) All in all, it's not a bad book, and I'm certainly willing to read the next installment, but I wouldn't start with this one if you haven't read her other books.