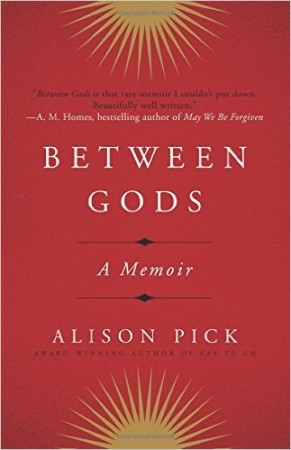 Alison Pick grew up in a close extended family, doing things that most of us do — celebrating holidays and other events with cousins and grandparents. When she was a teenager, she found out that her father's parents fled the Czech Republic at the start of World War II. They ended up living in Canada, safe from the Nazis, but the same is not true of all of their family. Parents were lost, nieces and nephews — all because they were Jewish. The Holocaust haunts us all, but for Alison, she never realized this connection, because her grandparents left their Jewish identity behind and chose to live as Christians.
Alison is a creative, a writer. She also battles depression, as does her father. Is the shadow of the holocaust somehow why? Has the fact that she wasn't able to grow up with a Jewish identity as she would have somehow left her less than whole? Alison decides to explore her Jewish heritage that has drawn her. These are the main themes of this memoir.
I knew that one's Jewish identity passed through the mother, and so since Alison's father was the one with the Jewish lineage, the idea of her converting — if in fact that is what she decided to do — wasn't so simple.
Between Gods is a fascinating look at identity, religion, and choice. It also has a very feminist feel to it, I suppose in her strong assertion of her right to be Jewish, to claim that which she already felt she was. Because mental illness is such a big part of our world today, and so many I know suffer with it, I always appreciate the honest portrayal of those ups and downs and dark days and the combination of treatment and will to endure it.