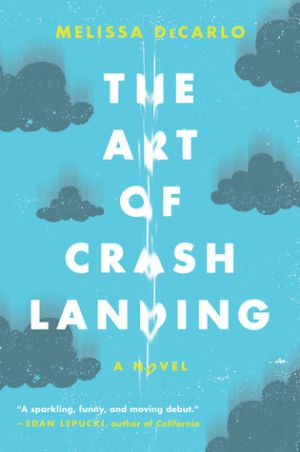 With another failed relationship behind her, Mattie finds herself pregnant and lost, uncertain about the next step. The death of her mother still haunts her, a moment she has come to see as the one that defined her primarily as a source of disappointment. In not wishing to hurt anyone else, Mattie isolates herself, but one impulsive decision will break that isolation. Melissa DeCarlo's The Art of Crash Landing sets thirty-year old Mattie off on quest to find out the secrets from her mother's past, which might be the only way to salvage her own future.
The arc of this novel includes a shift from a sarcastically humorous tone to a more serious, reflective one that perfectly mirrors the protagonist's acknowledgement of the unraveling of her life. In her fervent desire to not become the broken, alcoholic single mother that she watched her own mother turn into, Mattie has made a series of questionable choices that seem to be leading her down the exact same path. The only constant in her life is her stepfather, who she nicknamed Queeg years ago, but she more frequently keeps him at an arms' reach, though it's clear that he longs for a stronger relationship. At the opening of the novel, Mattie reaches out to Queeg, who informs her of the death of her maternal grandfather. Having believed her mother's parents to be long deceased, this new information sparks a curiosity in Mattie.
With literally nothing to lose, Mattie heads to her mother's hometown of Gandy, Oklahoma, to find out why a lawyer there has been trying to get in touch with her after her grandmother's death. Car trouble, an old family home, two flatulent dogs, and a town full of people who know more about her mother's past than she has ever known all await her. Discovering the secret of her mother's sudden departure from town may help Mattie to understand the eventual downfall she grew up witnessing, and perhaps help avoid her own.
Mattie is a character who jumps off the page, and one who is far from perfect but still retains the likability factor that is important to many readers. In her voice, the story is told conversationally and full of the complexities of inner thoughts. I adored everything about this novel– the touching portrayals of nontraditional familial relationships, the complex emotional journey for the protagonist, and the sharp, witty, often dryly funny writing slightly tinged with a darker emotion. Take this passage from the beginning of the novel that helps to introduce the character of Mattie's stepfather:
It's good to laugh with Queeg again. He is the yin to my yang. We're complete opposites in every way and yet manage to hang together somehow. And I don't know whether yin or yang is the white tadpole but Queeg would definitely be that one, and I'd be the black one, because from the moment we met Queeg, life started to get brighter for my mother and me, and, I suspect, darker for him. Or maybe now that I think about it, the yin-yang thing isn't right at all. It doesn't leave any space for my mother. Maybe Queeg and I are bookends, each propping up a different side of the same terrible story."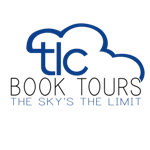 I heartily recommend this incredible debut novel.
We're happy to be participating in the TLC Book Tour for The Art of Crash Landing.
Check out our current giveaways. Subscribe to our feed. Follow us @5M4B on Twitter or on Facebook. Pin away with us on Pinterest.