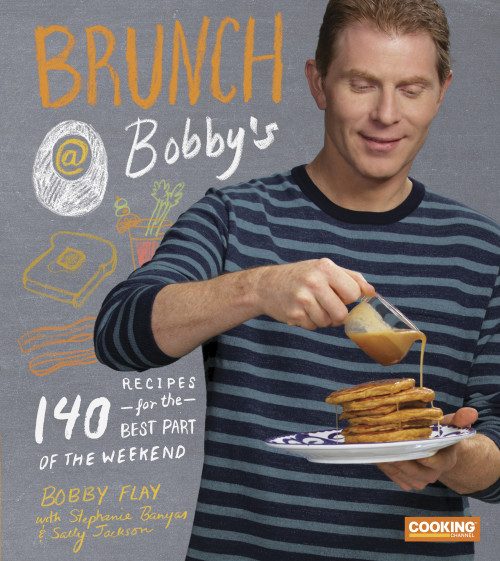 I was thrilled to have the opportunity to interview Bobby Flay on the phone recently in conjunction with the release of his new cookbook Brunch at Bobby's: 140 Recipes for the Best Part of the Weekend. Please click through to 5 Minutes for Mom to read his thoughts on getting kids to try new foods and more, including a recipe from the book for Carrot Cake Pancakes.
This is a beautiful cookbook. Almost every recipe includes a gorgeous picture. I'm not sure if it will inspire me to cook it, but it certainly will inspire me to eat it.
Hearing Bobby Flay talk about his love of brunch — the balance of sweet and savory, the way you can serve it as a buffet with some interesting flavors and drinks, it did pique my curiosity. This book has it all. There are chapters on
Coffee, Tea, and Cocktails
Spreads and Syrups
Pancakes, Waffles, and French Toast
Egg Dishes
Pastries and Breads
Sandwiches
Fruit Dishes and Fruit Salads
Savory Side Dishes
The drinks chapter alone had my mouth watering. Salted Caramel Affogato is basically coffee with delicious gelato on top. Frothy Hot White Chocolate, and Berry Tea Smoothies, and Tea Lattes are all easy but different options to give your brunch a special touch.
I'm an egg lover, so that chapter was particularly interesting to me. Check out this gorgeous picture and unique recipe that starts with store-bought pizza dough.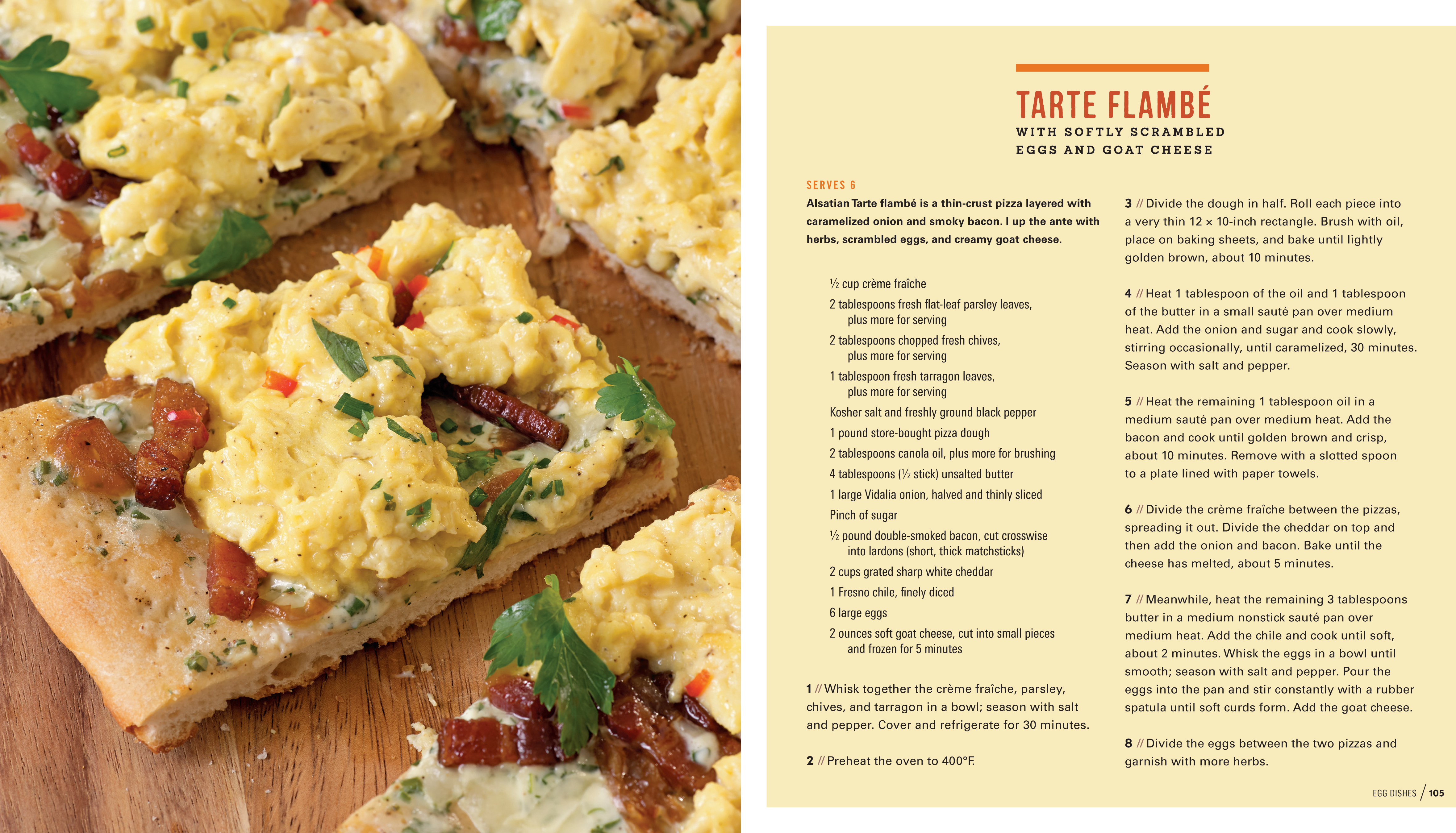 Some of the recipes are not something that I'd feel confident to try, but I know some of my foodie friends would love experimenting with new flavors. I do think I could try the Frittata with Peppers, Onions, and Roasted Cherry Tomato Sauce, and if I could get someone else to make me the Crab Cakes Benedict, I'd be happy indeed.
From the Pastries and Breads chapter, I'd love to try homemade Beignets and the Orange French Yogurt Cake looks easy and delicious.
Are you hungry yet? Are you inspired to get some friends together for Bobby Flay's favorite meal? Or at least to go out and buy some brunch?