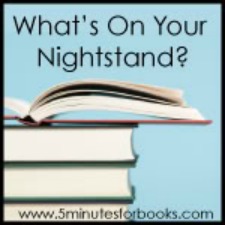 I'm 0 for 2 for the last two months. Last month I thought it was all set up, but it was still just saved as a draft and not published. And then last week, I had it on my schedule for last week — the 4th Tuesday — and talked myself out of it! I know that every week that we have a 5th Tuesday, it always causes some confusion.
I'm going to let you faithful participants decide — should it always be the last Tuesday? Or should we stick with the 4th Tuesday as we've done all these years?
I have taken on a big new volunteer commitment, so my reading has been down some, but I'm hoping to catch up some this month, starting with JoJo Moyes' newest.
What about you? What are you reading? Link up below: