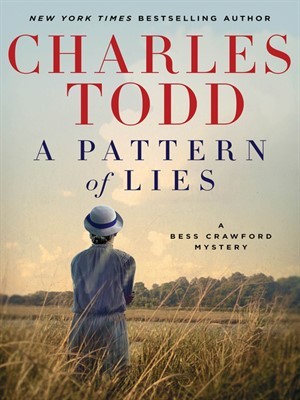 It's fall 1918, and rumours of peace are circulating. Still, the guns pound on. Nurse Bess Crawford, serving in France, is escorting a group of wounded soldiers back to England and has a few days in Canterbury. She runs into Captain Mark Ashton, whom she helped nurse and whose mother she also knows, and he invites her back to their house in nearby Cranbourne. Two years previously, the town's gunpowder factory, owned by the Ashton family, exploded and went up in smoke, killing 100 local men and damaging nearly every family there. Recently, rumours have begun to circulate, blaming Mark's father for setting the fire as a way to pressure the Army to pay him more.
Bess watches in amazement as the locals up their campaign against the Ashton family in general. Former friends have turned their backs, and the general populace spits at them as they pass or throw eggs at their car. In the middle of one night, a rock smashes a window and a lit candle follows, setting a stuffed chair on fire and threatening to burn the family in their beds. Bess has to return to her nursing duties abroad, but she continues to take steps to find out who is behind this campaign of lies and hate, using her network of friends and acquaintances to search for the one eyewitness, now a soldier on a tank.
Meanwhile, Mark's father is arrested and held without bail, charged with 100 murders. His family isn't allowed to see him and his lawyers seem to believe he was culpable, at best careless. Things are looking bleak. Bess continues to work tirelessly, convinced of the family's innocence and good-heartedness, and as a result find her own life in danger, as the person behind this pattern of lies is more than willing to kill.
I am very fond of Bess and I am thoroughly enjoying this series. A Pattern of Lies
is a great addition. Bess is very no-nonsense and absolutely believable as a woman of that era. This latest continues to showcase Simon Brandon, the close family friend who always on hand to look after her and who, along with Bess' father the Colonel, has access to all sorts of secrets and ways to make things happen. Sergeant Lassiter, the Aussie who has access to intelligence, makes several appearances as well, along with his signature kookaburra call. As usual, there are many scenes set amongst the smoke and blood of a mobile hospital unit just behind the front lines. However, the action is squarely focused on the small town of Cranbourne and its inhabitants.